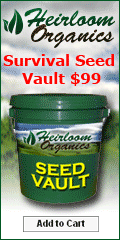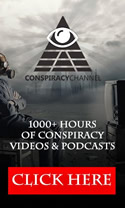 The Conspiracy
Channel featuring
Feet to the Fire
Alternative Weekly
Aero-Hybrid Power
The Anomalist
Art Bell
Bible Gateway (search)
Black-Listed News
The Bohemian
The Brad Blog
CAFR Scam Exposed
Citizens for Legit Gov
Conscious Media Network
Cutting Thru the Matrix
The Daily Bell
Disinformation
Dr. Rita Louise
Dr. Shmual Asher
Douglas Dietrich
Educate Yourself
Fluoride Action Network
Fukushima-Diary
The Giza Death Star
The Holy Virus
I Am The Witness
InfoWars
ICECAP
Ice Age Now
James McCanney
Jeff Rense
Just Energy Radio
Life After Oil
Magnetic Reversal
Natural News
The Nazerne Way
New World Order Report
The Oil Drum
OOIDA
Peace Revolution
Rense
Pure Energy Systems
Ralph Epperson
Red Ice Radio
Reflection in a Petri Dish
Revolution Radio
School Sucks
Signs of the Times
Smoking Mirrors
Strike the Root
Tragedy and Hope
The Truth Seeker
Ugly Judge
Visible Origami
WikiSpooks
Webster G. Tarpley
What Really Happened
Wunderground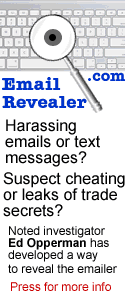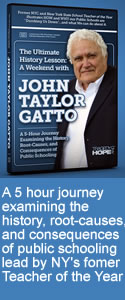 Enter coupon code "FEET2FIRE" and receive two more DVDs and an MP3 DVD with HOURS of commentaries and supplemental material free!


The Amazing Qualities of Hydrogen Peroxide have been know for over a century! Read this Free PDF and Click above pic to buy from James's trusted source. Tell them Feet to the Fire sent you!


Drivers Unite
These Shows are Free to Listen and Download... they are not free to produce. While relevant, valuable product commercial ads are aired, they are limited to a few minutes per hour provide more uninterrupted content. Anyone who wishes to help keep this show running and investigating issues without constraint, can do so by via Pay Pal, Bitcoin Or

by US Mail:

James A. Jancik PO Box 511 Minooka, IL. 60404 USA.
Search topics or guests for past F2F Shows below. Enter keywords, names or phrases:

Loading

Click the DATE for more information and to access the show archive

Date

Guest Highlights

James Starts F2F Year #13!

Opening comments by James, Janet Phelan will discuss a report that by 2025 one half of all children will have autism! and open talk with Psychic James Shultz

Opening c omments by James, and report by Reporter-At-Large, Janet Phelan, "Did the Dept of Justice Just Lie to the UN?" Also James talks about the traps set in the lure by Special or Hidden Knowledge and what it is a meant to trick us from the real Gems we should seek??
Opening comments by James, Les Visible Social, Political, Spiritual Commentaries, OPEN TALk with James: Putin defender of Democracy? How Fasting Helps, Spiritual Growth, FCC oversight on Internet trade for Net Neutrality, Thorium vs Uranium, More.
Opening comments by James, Les Visible Social, Political, Spiritual Commentaries, Jim Schultz Psychic Readings & Commentaries, Mark Borcherding is a researcher of sacred geometry, Mayan and Native culture, Quantum science, Marian apparitions, and Consciousness. Mark will add info on current events from Mayan and Hopi Elders.
Opening comments by James, Les Visible Social, Political, Spiritual Commentaries, Open Talk with James
Opening comments by James, Les Visible Social, Political, Spiritual Commentaries, Open Talk with James.

Among things, James will talk about what Easter means to him after his years of searching for Truth.

Opening comments by James, Reporter-At-Large, Janet Phelan, "Did Project Paperclip smuggle in some Nazis under Jewish names?", Les Visible Social, Political, Spiritual Commentaries, A F2F favorite,, Frank Joseph joins use to talk about his new book, "Atlantis and the Coming Ice Age" as well as other aspects of Atlantis on which he has prolifically written.
Opening comments by James, Reporter-At-Large, Janet Phelan, " Discussing some of the issues surrounding those who are now trying to address what is happening in the legal system; the reality of retaliation.", Les Visible, a Social, Political, Spiritual Commentator weekly on F2F will be here for we live video interview.
Opening comments by James, commentary by Les Visible, Impromptu talk with James McCanney, M.S., And another installment of Resonating with Reality with James:

Karma, Grace, Submission (to God), God's Will, Free Will, Subversion (by humans and aliens. multidimensional Beings. Demons, Satan) and come up with understanding without contradictions.

Opening comments by James, Reporter-At-Large, Janet Phelan, "Holder sued bu whistle-blower Richard Lambert. Janet announce her application for asylem in Equador.", Les Visible Social, Political, Spiritual Commentaries, James addresses a comment posted on his latest YouTube video in the series, "Resonating with Reailty.
Opening comments by James, Reporter-At-Large, Janet Phelan, "Continuing report on Judicial Corruption and Abuse of Powers", Les Visible Social, Political, Spiritual Commentaries, Mark Borcherding and James talk about the collapsing of and the reversal of the Earth's magnetic field. What it can mean and how this can tie into The 3rd Secret of Fatima, the Chastisement of Garabandal, The "Kill Shots" of Maj. Ed Dames, Jesus warnings in Matthew, Mark & Luke, Cosmic Rays, Mental lapse & brain illness, and more.
Opening comments by James, Reporter-At-Large, Janet Phelan, "The Bio-Weapons Convention Turns 40- Are we Any Safer? ", Les Visible Social, Political, Spiritual Commentaries, Rob Daven (The Conspiracy Channel) stops by to talk all things Conspiracy, Author, Researcher Patrick Wood exposes the Trilateral Commission and their ideology of Technocracy in the past and current activities such as Agenda 21 and Carbon Credits.
Opening comments by James, Reporter-At-Large, Janet Phelan, "The UN Bio-Weapons Convention hears ITHICA despite missing it ", Les Visible Social, Political, Spiritual Commentaries, and Cary-Andrew Crittenden detaills of judicial, police and prosecutorial corruption and persecution he has faced.
Opening comments by James, Reporter-At-Large, Janet Phelan, "Paul Calder le Roux: Arch Villain or Arch Agent", Les Visible Social, Political, Spiritual Commentaries, and Psychic James Schultz who, among other comments, does a "cold reading" on JADE HELM without any knowledge of what it is with interesting results
Opening comments by James with a report on military buildup in Oak Forest, IL, Les Visible Social, Political, Spiritual Commentaries, Dr. Michael Sharp stopped by for a general talk with no particular theme which included a rather spirited exchange on Global Warming/Climate change; Political Exploitation or a Real Man-Made event.
Opening comments by James, Reporter-At-Large, Janet Phelan, on a NEO story on the Coming US Invasion of Syria, Les Visible Social, Political, Spiritual Commentaries, and Inspired by last week's show, and in the absence of a previously planned guest, James address some of his problems with the "Global Warming" Arguments
Opening comments by James, Les Visible Social, Political, Spiritual Commentaries, An extensive interview with James McCanney, M. S. on accusations that have been tossed about that he has "sold out to" or "caved under pressure from" the Powers-That-Be to publicly state there is NO Planet X in the sky as of now and for the September Doomsday predictions. Also address is the Doom predictions for Sept 2015 and their flawed basis and the misquotation of his work.
Opening comments by James, Reporter-At-Large, Janet Phelan, revisit's and updates her Water Wars article, Open Talk with James and Psychic Jim Shultz along with talk on Jade Helms 15.
Opening comments by James, Fatima Researcher and author, Robert C Valentine traces things Fatima ties it with the Hiroshima Miracle in which several Jesuit Priest survive The Bomb at ground zero (See link for documentation)
Opening comments by James, Commentary by Les Visible, James' series, Resonating With Reality: Knowing the Nature of God, The Clockwork of Creation, Consciousness, Life and who we are and how do with fit.
Opening comments by James, Commentary by Les Visible, Author and historian, Robert C. Valentine discusses his view of the Prophecies of St Malachy, Fatima and Nostradamus and how they apply to modern times in a way that is very original and interesting.
Opening comments by James, News of large safes being installed thoughtout Chicago (video), Commentary by Les Visible, James Resonates with Reality and discusses The Layers of Consciousness from the Material to the Spirit. (See Video Version)
Opening comments by James, Reporter-At-Large, Janet Phelan, on a NEO story on the Rise in Assisted Suicide , Les Visible Social, Political, Spiritual Commentaries, GEET inventor, Paul Pantone gives us an update in his projects and persecutions as he speads the word about the aternative fuel GEET system
Opening comments by James, Commentary by Les Visible, Jim Schultz on Psychic readings and commentaries and James questions and comments. Jade Helm is discussed.
Opening comments by James, Commentary by Les Visible, Open Talk with James
Opening comments by James, Report by Janet Phelan, Commentary by Les Visible, Psychic Jim Shultz, and Mark Borcherding with more on Earth's Waning Magnetic Field and it ties in with 3rd Secret of Fatima
Opening comments by James, Commentary by Les Visible, James talks about Spiritual Prepping for these tumultuous times.
Opening comments by James, Commentary by Les Visible, James talks with friend and psychic, Jim Schultz on some dreams and unease while yet having spiritual experiences.
Open Talk with James, Reporter Janet Phelan with observations on the French Terror Attach, her article on Maditory Vaccinnes for Vets, and her article on Psyops with Israel
Report from Janet Phelan and Commentary from Les Visible. Brian David Andersen presents his evidence for JFK's shooting. (Brian's video presentation/interview on F2F can be found HERE)
Opening comments by James, Commentary by Les Visible, Rob Daven of the ConSpiracy Channel talks about current topics and in depth look at the uses of the Roku player for a Cable Tv alternative, James McCanney, M.S. responds to James' request to address the internet assertions that the Earth's Magnetic field is diminishing, opening the door for disaster.
James opening comments, Les Visible Commentary, Open talk with James and psychic, Jim Shultz (Livestream video found here: http://livestre.am/5fVcB
James opening comments, Les Visible Commentary, Janet Phelan Report on ISIS Chem weapons from USA? Private Eye, Ed Opperman stops by with Open Talk with JAmes
---
Feet to the Fire, with The Black Knight of Talk Radio™, James Arthur Jancik
Is a Production of:


Distributed By:


"Feet to the Fire" © ® MMIII - MMXVI James A. Jancik. All Rights Reserved.
Reproduction, Distribution, Sale or Rebroadcast is Forbidden Without Written Consent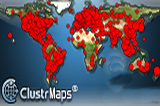 "Not all who wander, are lost" - J.R.R. Tolkien