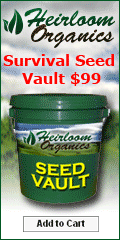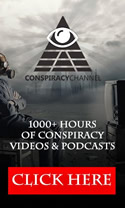 The Conspiracy
Channel featuring
Feet to the Fire
Alternative Weekly
Aero-Hybrid Power
The Anomalist
Art Bell
Bible Gateway (search)
Black-Listed News
The Bohemian
The Brad Blog
CAFR Scam Exposed
Citizens for Legit Gov
Conscious Media Network
Cutting Thru the Matrix
The Daily Bell
Disinformation
Dr. Rita Louise
Dr. Shmual Asher
Douglas Dietrich
Educate Yourself
Fluoride Action Network
Fukushima-Diary
The Giza Death Star
The Holy Virus
I Am The Witness
InfoWars
ICECAP
Ice Age Now
James McCanney
Jeff Rense
Just Energy Radio
Life After Oil
Lionel Media
Magnetic Reversal
Natural News
The Nazerne Way
New World Order Report
The Oil Drum
OOIDA
Peace Revolution
Rense
Pure Energy Systems
Ralph Epperson
Red Ice Radio
Reflection in a Petri Dish
Revolution Radio
School Sucks
Signs of the Times
Smoking Mirrors
Strike the Root
Tragedy and Hope
The Truth Seeker
Ugly Judge
Visible Origami
WikiSpooks
Webster G. Tarpley
What Really Happened
Wunderground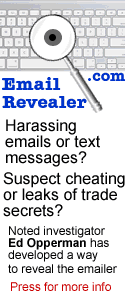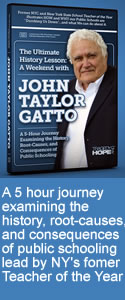 Enter coupon code "FEET2FIRE" and receive two more DVDs and an MP3 DVD with HOURS of commentaries and supplemental material free!


The Amazing Qualities of Hydrogen Peroxide have been know for over a century! Read this Free PDF and Click above pic to buy from James's trusted source. Tell them Feet to the Fire sent you!


Drivers Unite
These Shows are Free to Listen and Download... they are not free to produce. Anyone who wishes to help keep this show running and investigating issues without constraint, can do so by via Pay Pal, Bitcoin Or

by US Mail:

James A. Jancik PO Box 511 Minooka, IL. 60404 USA.
Sunday, Jan 18th 2015
Info and Downloadable Archives
Download the files by clicking on the desired format link below

24kbs Standard Quality Mono MP3 - Total Time 0:58:52
Full Show (All Segments) -
Or try RIGHT-CLICK and "Save Link As" or "Save Target As" Full Show

Recomended Universal Medial Player: VLC Player (Free)
Plays ALL Video and Audio files/formats on ALL computer OS's

Bumper Music

JANCIK - "Oh. Ancient One"

Detailed Show Info:
Opening comments and news from James

Live Show Tonight

We will Try LIVE video via Livestream Use the normal LISTEN LIVE link above and, when live on-air, you have the video option, or just the audio options as before.

---

From Jan 25th thru Feb 22nd I will be revamping the equipment to incorporate the changes in equipment in a more efficient manner, weed out old stuff, replace wiring and will get a new audio mixing board. Here is a link to the changes I have made in the past, and I will post things I will do during the break. LINK

I will broadcast "Classic Shows" from the past 12 years to fill the space/time. Newer listeners can hear blasts from the past and F2F can come out a leaner, Audio-Video powerhouse. :-)

---

Open Talk With James

The traps set in the lure by Special or Hidden Knowledge and what it is a meant to trick us from the real Gem we should seek- Wisdom!
"Feet to the Fire" © ® - MMIII-MMV James A. Jancik. All Rights Reserved.
Reproduction, Sale or Rebroadcast Forbidden Without Written Consent

Search topics or guests for past F2F Shows below. Enter keywords, names or phrases:
Loading
"Not all who wander, are lost" - J.R.R. Tolkien