Opening comments and news from James
YES a LIVE Show.
It should also be a live video cast via Livstream. When Live, click the LISTEN LIVE button for audio/video options. Smart phones and Tablets can use the MOBILE LISTEN LINK.
You can also listen/watch direct from LiveStream; even past video broadcasts:
http://original.livestream.com/feettothefire
I have also started (years too late, no doubt, lol) a F2F Facebook Page. Will try and focus F2F stuff there. Please take the time to Like the page , if you like the show. :-)
https://www.facebook.com/FeetToTheFireRadio
After, I donno.. 30-40 years, I hooked up with my Uncle John Jancik last year. Turned out he lived like 10 miles from me. He had cancer, but, was in a break between treatments. We had a nice afternoon visit. Glad I heeded the hankering to visit him, as his heath deteriorated after that, and last week he passed away. Today is the memorial service. Will visit before the show tonight.
My 2002 Harley-Davidson Heritage Softail FLSTCI! Well, it aint an Indian, but it is close enuf! I have removed the saddle bags and am adding sissy bar and backrest for Lucinda.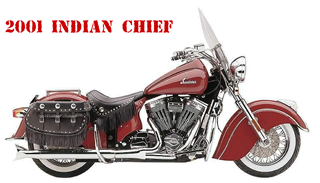 And notice it is the same color as my Honda CR-V! Here is the pic I have had on my wall since the '70's (and still do)!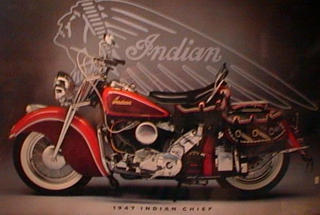 1947 Indian Chief
---
The F2F listening app for the Android Platform is Missing
Well, I guess it is my fault. But I wanna bring Google under the bus with me on this one. Apparently, there has been a change in the User's Agreement for App Developers. And one needed to sign the new terms before certain date. I was unaware of this until AFTER that date and the F2F App was pulled. And when this happens, sometimes, the apps are pulled back from one's Android device automatically. I am not working to re-submit it.
I will post the updated link soon. If your device still has it, it should still work.
One way you can create your "own" F2F App is to use your device to move to this link:
http://innersites.com/feet2fire/mobile.htm
Then there may be an option to "Save to your Home Screen" or something to that effect
---
Long-Time F2F listener and researcher, Jim French need our help!
Time is running out for this project! Please consider helping him reach his goal.