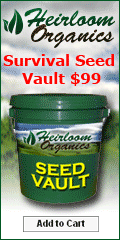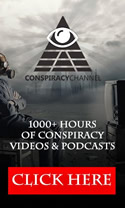 The Conspiracy
Channel featuring
Feet to the Fire
Alternative Weekly
Aero-Hybrid Power
The Anomalist
Art Bell
Bible Gateway (search)
Black-Listed News
The Bohemian
The Brad Blog
CAFR Scam Exposed
Citizens for Legit Gov
Conscious Media Network
Cutting Thru the Matrix
The Daily Bell
Disinformation
Dr. Rita Louise
Dr. Shmual Asher
Douglas Dietrich
Educate Yourself
Fluoride Action Network
Fukushima-Diary
The Giza Death Star
The Holy Virus
I Am The Witness
InfoWars
ICECAP
Ice Age Now
James McCanney
Jeff Rense
Just Energy Radio
Life After Oil
Lionel Media
Magnetic Reversal
Natural News
The Nazerne Way
New World Order Report
The Oil Drum
OOIDA
Peace Revolution
Rense
Pure Energy Systems
Ralph Epperson
Red Ice Radio
Reflection in a Petri Dish
Revolution Radio
School Sucks
Signs of the Times
Smoking Mirrors
Strike the Root
Tragedy and Hope
The Truth Seeker
Ugly Judge
Visible Origami
WikiSpooks
Webster G. Tarpley
What Really Happened
Wunderground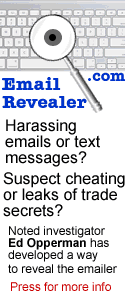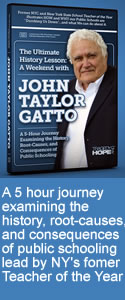 Enter coupon code "FEET2FIRE" and receive two more DVDs and an MP3 DVD with HOURS of commentaries and supplemental material free!


The Amazing Qualities of Hydrogen Peroxide have been know for over a century! Read this Free PDF and Click above pic to buy from James's trusted source. Tell them Feet to the Fire sent you!


Drivers Unite
These Shows are Free to Listen and Download... they are not free to produce. Anyone who wishes to help keep this show running and investigating issues without constraint, can do so by via Pay Pal, Bitcoin Or

by US Mail:

James A. Jancik PO Box 511 Minooka, IL. 60404 USA.
| | | |
| --- | --- | --- |
| RSS Feed QR Code | | iTunes QR Code |
Search topics or guests for past F2F Shows below. Enter keywords, names or phrases:

Loading
The Latest Show,
Sunday, Mar 31st 2013
Info and Downloadable Archives
Download the files by clicking on the desired format link below

24kbs Standard Quality MP3 - Total Time 5:08:39
Full Show (~5+ hours) -
Or try RIGHT-CLICK and "Save Link As" or "Save Target As" Full Show

Recomended Universal Medial Player: VLC Player (Free)
Plays ALL Video and Audio files/formats on ALL computer OS's

Bumper Music

The Beatles - "Let It Be"

JANCIK - "Oh, Ancient One (F2F Ending Theme)"

Detailed Show Info:
Opening comments and news from James

UPDATE 04-07-13:

Well... I did not finish producing the show to be released Sunday. But Hear it is... :-)

---

Les Visible -Socio-Political-Metaphysical Comentary

LES is back and will be doing weekly radio commentaries again!

Les Visible is a writer and recording artist. He has had a lifelong love affair with the Hermetic Sciences and the Martial Arts. He is a seasoned traveler in psychedelic realms and prefers the Devic Kingdom over the suffocating confinements of the Sub-Matrix. Along the way he has matriculated from the military to prisons and the maximum security wards for the criminally insane. Each month. Les will share a passionate slice of his kaleidoscope of consciousness. He lives in various places in Europe with his wife Susanne and his memories.

www.lesvisible.com www.les-visible.com

F2F upload to YouTube: Les Visible Video interview on Feet to the Fire:

http://www.youtube.com/watch?v=_SJ0zZ6QJfg

Listen to Les' past F2F segments HERE

Lional Parkinson - The Collapse of Banks and Recommended Strategies

Lional returns with comments on the current banking collapse and what us common folk can do to weather the storm. He goes against the flow by saying gold will collapse as well and the safe thing to stock up up on is paper money. NOT the digital money we have in backs, debit and credit cards. But the hard paper US dollars.

Not that the Federal Reserve Note is in itself better then gold; just that it is the only legal tender and when the banks collapse, and all out accounts are unavailable to use (or stolen) the infrastructure is set up for USD not gold. Look at it this way, Walmart will not be able (nor will they have a clue how to) to take gold. Any your Gold broker? Will he have millions of cash on had to buy back all his customers gold? Will he let go of his cash stash when cash becomes king.

Listen to Lional analyzes the European bank situation and outline what is in store for use. And how to prepare, which is easier then you might think. When the cash become rare to have, it will deflate and actually gain buying power, a little cash stashed will go a long way.
"Feet to the Fire" © ® - MMIII-MMXIII James A. Jancik. All Rights Reserved.
Reproduction, Sale or Rebroadcast Forbidden Without Written Consent

Search topics or guests for past F2F Shows below. Enter keywords, names or phrases:
Loading
"Not all who wander, are lost" - J.R.R. Tolkien