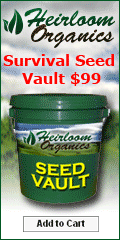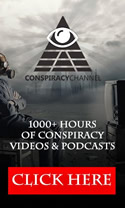 The Conspiracy
Channel featuring
Feet to the Fire
Alternative Weekly
Aero-Hybrid Power
The Anomalist
Art Bell
Bible Gateway (search)
Black-Listed News
The Bohemian
The Brad Blog
CAFR Scam Exposed
Citizens for Legit Gov
Conscious Media Network
Cutting Thru the Matrix
The Daily Bell
Disinformation
Dr. Rita Louise
Dr. Shmual Asher
Douglas Dietrich
Educate Yourself
Fluoride Action Network
Fukushima-Diary
The Giza Death Star
The Holy Virus
I Am The Witness
InfoWars
ICECAP
Ice Age Now
James McCanney
Jeff Rense
Just Energy Radio
Life After Oil
Lionel Media
Magnetic Reversal
Natural News
The Nazerne Way
New World Order Report
The Oil Drum
OOIDA
Peace Revolution
Rense
Pure Energy Systems
Ralph Epperson
Red Ice Radio
Reflection in a Petri Dish
Revolution Radio
School Sucks
Signs of the Times
Smoking Mirrors
Strike the Root
Tragedy and Hope
The Truth Seeker
Ugly Judge
Visible Origami
WikiSpooks
Webster G. Tarpley
What Really Happened
Wunderground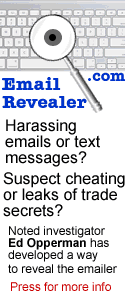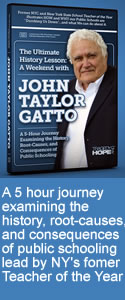 Enter coupon code "FEET2FIRE" and receive two more DVDs and an MP3 DVD with HOURS of commentaries and supplemental material free!


The Amazing Qualities of Hydrogen Peroxide have been know for over a century! Read this Free PDF and Click above pic to buy from James's trusted source. Tell them Feet to the Fire sent you!


Drivers Unite
These Shows are Free to Listen and Download... they are not free to produce. Anyone who wishes to help keep this show running and investigating issues without constraint, can do so by via Pay Pal, Bitcoin Or

by US Mail:

James A. Jancik PO Box 511 Minooka, IL. 60404 USA.
| | | |
| --- | --- | --- |
| RSS Feed QR Code | | iTunes QR Code |
Search topics or guests for past F2F Shows below. Enter keywords, names or phrases:

Loading
The Latest Show,
Sunday, Oct 28th 2012
Info and Downloadable Archives
Download the files by clicking on the desired format link below

24kbs Standard Quality MP3 - Total Time 5:23:02
Part 1 (2.1 hours) -
Or try RIGHT-CLICK and "Save Link As" or "Save Target As" Part 1
Part 2 (1.1 hours) -
Or try RIGHT-CLICK and "Save Link As" or "Save Target As" Part 2
Part 3 (1.9 hours) -
Or try RIGHT-CLICK and "Save Link As" or "Save Target As" Part 3


Recomended Universal Medial Player: VLC Player (Free)
Plays ALL Video and Audio files/formats on ALL computer OS's

Bumper Music

Les Visible - "God's Not Dead"

Ann McWilliams - "Better Time of Day "

Styx - "Grand Illusion"

Dio - "Rainbow in the Dark"

JANCIK - "Oh, Ancient One (F2F Ending Theme)"

Detailed Show Info:
Opening comments and news from James

UPDATED INFO: Oct 21th , 2012 Radio show now on YouTube

---

Les Visible -Socio-Political-Metaphysical Comentary

Les Visible is a writer and recording artist. He has had a lifelong love affair with the Hermetic Sciences and the Martial Arts. He is a seasoned traveler in psychedelic realms and prefers the Devic Kingdom over the suffocating confinements of the Sub-Matrix. Along the way he has matriculated from the military to prisons and the maximum security wards for the criminally insane. Each month. Les will share a passionate slice of his kaleidoscope of consciousness. He lives in various places in Europe with his wife Susanne and his memories.

www.lesvisible.com www.les-visible.com

F2F upload to YouTube: Les Visible Video interview on Feet to the Fire:

http://www.youtube.com/watch?v=_SJ0zZ6QJfg

Listen to Les' past F2F segments HERE

---

An Attempt/Experiment In Group/Distant Healing/Energy

James will take a name from email each week, and work with listeners to send energy to the person for their self-healing. Please think of this person this week, and visualize sending healing, love, energy.

This Week's Focus: Josie Stien (unknow illness)

Music provided for segment by Liquid Mind (Thanks Chuck!)

Send Requests to:

James McCanney, M.S. - The Amazing Potential of Comet C2012

Mars may be engulfed in Comet C/2012 S1's coma and gain atmosphere;
Even change Orbit?!

James McCanney, has a Masters of Science in Physics from Cornell University and perhaps is best known for his rogue science theories and his appearances on Art Bell and George Noory's versions Coast to Coast AM as a science consultant.

James has pioneered the Plasma Discharge Model of the mechanism Comets, which, unlike NASA's "Dirty Snowball" model, explains their inner workings and the observed data. Comets are hot, electrically driven and can be planetary in size.

James has furthered the historical research and theories of Immanuel Velikovsky by adding the science to explain the capture of a comet by the Sun which became known as Venus, as well as the science mechanics for mythical events in the Bible and the Kolbrin making their possibility very real.

McCanney has stunned the world of Mathematics releasing a book, "Calculate Primes" which allows one to obtain the Mathematic Holy Grail, "Calculating Primes" numbers.

James McCanney's view of the Electrical Universe is furthered in his book, "Principia Meteorologia - The Physics of Sun-Earth Weather" which explains actual how weather is made- yes... by electricity!

James McCanney is also a philosopher and social commentator in his book, "The Diamond Principle", as he explains were we are in the world, why and because of whom, and where we should be by now; in the stars...

Tonight James will comment on the possibility of the most exciting comet in our lifetime, Comet C/2012 S1. Many of aspects of James Plasma Discharge Comet Model may manifest in a breathtaking interaction with Mars. Including planetary lighting, the gaining of an atmosphere by mars from the comets comes/tail, and even a possible orbit disturbance of Mars!

He also has comments on the winds which may be driven by an electrical connection we are now experiencing with Jupiter, the odd characteristics of hurricane Sandy and the foolishness of this election.

http://www.jmccanneyscience.com/

James McCanney's weekly Radio Show, "At The Crossroads"

Greg Canton - The Gospel of 2012

"The Gospel of 2012 According to Ayahuasca-
The end of faith and the beginning of knowingness"

Greg Canton is an author of four books, afood technologist and herbalist. He has worked extensively in "designer foods," as well as alternative medicine and nutrition products since 1981. Mr. Caton graduated from L.A. Valley College ('75); is a U.S. Navy veteran ('75-'78), and the author of three previous books, "Lumen: Food for a New Age" (1986, an interdisciplinary work on vegetarianism and the role of meat analogs, with over 45,000 copies in print), "MLM Fraud" (1991, on corruption in the multi-level marketing industry and the tools to identify the work of its perpetrators -- since banned in the U.S.), and "Meditopia® "(2009 -- available online only).

His new work "The Gospel of 2012 According to Ayahuasca; the end of faith and the beginning of knowingness" was written from transcripts of Ayahuasca journeys that he has taken over the last 8 years. The important message delivered by this non-fiction book a paramount to the survival (spiritually and physically speaking) of man. In this work the Source (creator) gives a message of Love that will help all humans during the changes that will occur the last week of December of 2012

In 1984 he founded Consumer Express, which later became Nutrition for Life International (briefly traded on the NASDAQ stock exchange as "NFLI"). Later Greg founded Lumen Foods (1986), and its internet site (soybean.com, 1995), which currently manufacturers the best-selling vegetarian "meat" snack on the North American continent, Stonewall's Jerquee. His family successfully ran the company from its inception until its sale in March, 2007. I invented a food-grade preservative in 2003 and built a manufacturing plant in Lake Charles, Louisiana, to produce and commercialize the discovery. This facility currently operates as Global Preservatives, Inc. (globalpreservatives.com), the assignee of my primary U.S. Patent Application No. 10782405) representing this area of my work (see also). My current efforts in preservative research can be viewed at Natura Scio (www.naturascio.com).

In 1995 he created Alpha Omega Labs (herbhealers.com / altcancer.com), which became a provider of over 300 alternative health products with 14 distributors around the world, before its closure by the U.S. Food & Drug Administration in September, 2003.

It successfully reopened inEcuadorin June, 2008. Alpha Omega Labs is best known for Cansema® -- an effective cure for skin cancer, based on suppressed formulary information dating back to the 1850's. Over a 13 year period, Alpha Omega Labs was responsible for curing thousands of cancer cases. The corruption surrounding the circumstances of its closure (from 2003 to 2008) is one of the topics in Meditopia®.

Richard Alan Miller - Urban Survival Skills: Listening to Your Gut.

Richard return to F2F with info from his recent workshop with Mat Stein on Urban Survival Skills. The conversation is a wild ride though MANY tangential topics on the journey to learn what Rich has written on the subject of accessing your higher consciousness to get information.

Richard Alan Miller, founder of Northwest Botanicals, is a solid-state physicist and bio physicist, particularly known for his contributions to the holographic paradigm, and co-author of "A Holographic Concept of Reality". He was a colleague of Dr. Stanley Krippner. He has also made contributions in the areas of metaphysics, alternative agriculture, and herbalism. More complete alternative agriculture bio is here.


Books and Publications

Physics:
Co-author with Elmendorff, K.: "The Physical Mechanisms in Kirlian Photography," Chapter 6: The Energies of Consciousness, Krippner, ed., Gordon & Breach, New York/London, c1975. pp83-99.

Co-author with Webb, B., and Dickson, D.: "A Holographic Concept of Reality," Psychoenergic Systems (Vol.1), Gordon & Breach, London, c1975. pp 55-62.

"A Holographic Concept of Reality," Psychoenergetic Systems, Krippner, ed., Gordon & Breach, New York / London, c1979. pp 231-238.

Co-author with Webb, B., "Embryonic Holography," Psychedelics: A Collection of the Most Exciting New Material on Psychedelic Drugs, Thomas Lyttle, ed., Barricade Books, New York, c1994. pp205-226.

"The Non-Local Mind In A Holographic Universe," presented at Nexus Conferences in Brisbane, 2004 and Amsterdam, 2005.

Biology:
The Magickal Mushroom Handbook, Homestead Books, Seattle, c1976.

The Magical and Ritual Use of Herbs, OAK Press, Seattle, c1978, and Inner Traditions, New York, c1983. 144p. German edition by Sphinx Pub., Switz. Spanish edition by Lasser Press, Mexico c1995

The Magical and Ritual Use of Aphrodisiacs, Inner Traditions, New York, c1985. German hardback edition by Sphinx Pub., Switz., c1988 German softback edition by Verlag Ullstein, Frankfurt/Berlin, c1992. Spanish softback edition by Lasser Press, Mexico, c1999

Co-author with Iona Miller: The Magical and Ritual Use of Perfumes, Inner Traditions, Rochester, c1990. German hardback edition by Sphinx Pub., Switz., c1991 Spanish softback edition by Edtora Record, Brazil, c1990.

Co-author with Iona Miller: The Modern Alchemist, OAK, Grants Pass, c1991. Also Phanes Press, Grand Rapids, MI, c1994. Special hardback edition by Ars Obscura (Seattle).

Co-author with Iona Miller: The Diamond Body: A Modern Alchemical View of the Philosopher's Stone, OAK, Grants Pass, c1992. Also: The Diamond Body, a Synergetic Approach to Mysticism, date? publisher? [the same?]

"Lab-Grown Cordyceps sinsensis Hybrid: A Nano-Processed Medicinal Mushroom that Really Delivers," presented at The World Nutra Conference in in Anaheim, October, 2005.

Agriculture:

"The Herb Market Report" newsletter (monthly), OAK, Grants Pass, c1985, 1986, 1987, 1988, 1989, 1990, 1991, 1992.

The Potential of Herbs as a Cash Crop, c1985. Reprinted for mass market in 1992 by Ten Speed Press (Celestial Arts). Reprinted as "revised and expanded edition" by Acres, USA, 1998.

Native Plants of Commercial Importance, OAK, Grants Pass, c1991.
"Feet to the Fire" © ® - MMIII-MMXII James A. Jancik. All Rights Reserved.
Reproduction, Sale or Rebroadcast Forbidden Without Written Consent

Search topics or guests for past F2F Shows below. Enter keywords, names or phrases:
Loading
"Not all who wander, are lost" - J.R.R. Tolkien