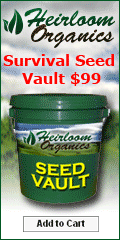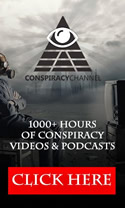 The Conspiracy
Channel featuring
Feet to the Fire
Alternative Weekly
Aero-Hybrid Power
The Anomalist
Art Bell
Bible Gateway (search)
Black-Listed News
The Bohemian
The Brad Blog
CAFR Scam Exposed
Citizens for Legit Gov
Conscious Media Network
Cutting Thru the Matrix
The Daily Bell
Disinformation
Dr. Rita Louise
Dr. Shmual Asher
Douglas Dietrich
Educate Yourself
Fluoride Action Network
Fukushima-Diary
The Giza Death Star
The Holy Virus
I Am The Witness
InfoWars
ICECAP
Ice Age Now
James McCanney
Jeff Rense
Just Energy Radio
Life After Oil
Lionel Media
Magnetic Reversal
Natural News
The Nazerne Way
New World Order Report
The Oil Drum
OOIDA
Peace Revolution
Rense
Pure Energy Systems
Ralph Epperson
Red Ice Radio
Reflection in a Petri Dish
Revolution Radio
School Sucks
Signs of the Times
Smoking Mirrors
Strike the Root
Tragedy and Hope
The Truth Seeker
Ugly Judge
Visible Origami
WikiSpooks
Webster G. Tarpley
What Really Happened
Wunderground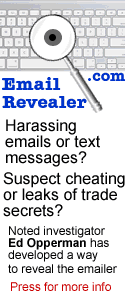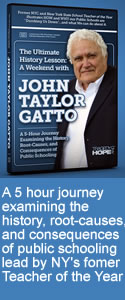 Enter coupon code "FEET2FIRE" and receive two more DVDs and an MP3 DVD with HOURS of commentaries and supplemental material free!


The Amazing Qualities of Hydrogen Peroxide have been know for over a century! Read this Free PDF and Click above pic to buy from James's trusted source. Tell them Feet to the Fire sent you!


Drivers Unite
These Shows are Free to Listen and Download... they are not free to produce. Anyone who wishes to help keep this show running and investigating issues without constraint, can do so by via Pay Pal, Bitcoin Or

by US Mail:

James A. Jancik PO Box 511 Minooka, IL. 60404 USA.
This Past Week's Show,
Sunday, Feb 4th 2012
Info and Downloadable Archives
Opening comments and news from James

STOP

SOPA

and

PIPA

Now! OR
your favorite Internet sites will Fade to Black...

---

I had to leave town early Sunday morning, so I prerecorded this on Saturday and broadcasted it on Sunday. This is a new show, with an oncore of Janet Phlalen's interview in prep for next weeks live interview/update on the US's BioWeapns Violations she presented to the UN in Geneva. -James

---

Jim Shultz -Psychic Commentaries

Personal friend of James for years, Jim Shultz, will be here each month for free readings for F2F Listeners and commentaries and teaching about psychics and psychic energy. He is best suited for personal - physical - emotional questions.

To arrange a private consultation with Jim,
call 708-448-1435

---

Les Visible -Socio-Political-Metaphysical Comentary

Les Visible is a writer and recording artist. He has had a lifelong love affair with the Hermetic Sciences and the Martial Arts. He is a seasoned traveler in psychedelic realms and prefers the Devic Kingdom over the suffocating confinements of the Sub-Matrix. Along the way he has matriculated from the military to prisons and the maximum security wards for the criminally insane. Each month. Les will share a passionate slice of his kaleidoscope of consciousness. He lives in various places in Europe with his wife Susanne and his memories.

www.lesvisible.com www.les-visible.com

Listen to Les' past F2F segments HERE

---

with Sterling Allan.

Each Sunday Night, join us for a 10 minute update of what is happening in the world of Free Energy.

This Week in Free Energy Free Energy News
Pure Energy Systems

---

Janet Phalen - Bioweapons Violations of the US

A replay from Janet's 2011 interview last year to set the tone for next week's interview on her testimony before the UN Bioweapons Committee of her documented violations by the US of the Bioweapons treaty!

Brian David Anderson -Structuring Distilled Water

Distilled water is the Best or Worst water for you, depending on whether it is "structured" or not.

Brian David Andersen perfected and harnessed the spiral and spherical tables of the chemical elements. Those discoveries were the foundation for being the first researcher to mathematically prove the Great Pyramid in Egypt is a three sided pyramid built inside of four sided pyramid. Geometric and electromagnetic applications from the aforementioned discoveries are the basis for a product line of subtle energies items known as Tri-Vortex Technology. Andersen was the first to experience and distribute subtle energy items based upon the new and emerging scientific field called Light Particle Assimilation.

Brian's stunning successes in the field of Light Particle Assimilation were responsible for his being appointed a Consultant and Scientist specializing in subtle energy and electromagnetic research and applications for the prestigious Hippocrates Health Institute in January of 2012. All details are the website www.trivortex.com. that is www dot - t-r-i-v-o-r-t-e-x -dot com

Brian is about ready to conclude part one of three part autobiography and related media components titled The Doctor Asked Me: "Are You From This Planet?" that will be available as a PDF and other computer files for desk top and I-Pad media experiences in the late Spring of 2012
Download the files by clicking on the desired format below

Bumper Music

Jamie Lee Thurston - "All Be Gone"

Sheila Chandra - "Ever So Lonely"

Johnny Cash- "Rusty Cage"

Wendy & Lisa - "Waterfall"

Black Sabbath - "Killing Yourself to Live"

Depending on your browser settings, o ne may have to

RIGHT-CLICK

on the

MP3

or

ACC

file link then choose

"Save Target File"

or

"Save Link As"

to save the file to disk and avoid playing it only.
"Feet to the Fire" © ® - MMIII-MMXII James A. Jancik. All Rights Reserved.
Reproduction, Sale or Rebroadcast Forbidden Without Written Consent

Search topics or guests for past F2F Shows below. Enter keywords, names or phrases:
Loading
"Not all who wander, are lost" - J.R.R. Tolkien