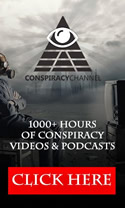 The Conspiracy
Channel featuring
Feet to the Fire
Alternative Weekly
Aero-Hybrid Power
The Anomalist
Art Bell
Bible Gateway (search)
Black-Listed News
The Bohemian
The Brad Blog
CAFR Scam Exposed
Citizens for Legit Gov
Conscious Media Network
Cutting Thru the Matrix
The Daily Bell
Disinformation
Dr. Rita Louise
Dr. Shmual Asher
Douglas Dietrich
Educate Yourself
Fluoride Action Network
Fukushima-Diary
The Giza Death Star
The Holy Virus
I Am The Witness
InfoWars
ICECAP
Ice Age Now
James McCanney
Jeff Rense
Just Energy Radio
Life After Oil
Lionel Media
Magnetic Reversal
Natural News
The Nazerne Way
New World Order Report
The Oil Drum
OOIDA
Peace Revolution
Rense
Pure Energy Systems
Ralph Epperson
Red Ice Radio
Reflection in a Petri Dish
Revolution Radio
School Sucks
Signs of the Times
Smoking Mirrors
Strike the Root
Tragedy and Hope
The Truth Seeker
Ugly Judge
Visible Origami
WikiSpooks
Webster G. Tarpley
What Really Happened
Wunderground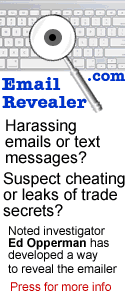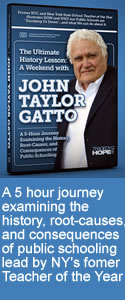 Enter coupon code "FEET2FIRE" and receive two more DVDs and an MP3 DVD with HOURS of commentaries and supplemental material free!


The Amazing Qualities of Hydrogen Peroxide have been know for over a century! Read this Free PDF and Click above pic to buy from James's trusted source. Tell them Feet to the Fire sent you!


Drivers Unite
These Shows are Free to Listen and Download... they are not free to produce. Anyone who wishes to help keep this show running and investigating issues without constraint, can do so by via Pay Pal, Bitcoin Or

by US Mail:

James A. Jancik PO Box 511 Minooka, IL. 60404 USA.
Ways to Listen to Feet to the Fire

with the "Black Knight" of Talk Radio, James Arthur Jancik
You can listen to Feet to the Fire several ways when LIVE or through the Archived Past Shows. Here are some common questions, problems and solutions:
After listen for awhile, sometimes the show stops?
How can I listen to the LIVE webcast on my computer?
How can I listen to the LIVE webcast on my Mobile Device?
How can I download past shows on my Computer?
How can I download past shows on my Mobile Device?
In some cases, depending on your ISP's rules for timing-out a stream connection, the stream may appear to stop. 99% of the time your ISP simply stopped your connection as it stayed active longer then they allow continuous connections. Simply restart the PLAY button, reload the page or hit the BACK button and revisit the page. Then hit the PLAY button. This is out of our control.
How can I listen to the LIVE Show on my computer?
Visit www.feet2fire.com and CLICK on the LISTEN LIVE menu option on the top-left side of the main page. Then, simply click the LISTEN LIVE button. As long as you have Flash Player installed, and 99% of you already do, it will pop-up a player window and play. This is a CD-Quality, Stereo stream for those on Cable, DSL, or Company LAN Broadband connections. This stream is from Toginet Radio and we do not control the adverisments and player format they use.

If you are on a slow or noisy connection (like dial-up, or across the world) there is a player built right into the page that allows one-click listening. Simply click the Triangle to start the player.
Also will be links to specific players some people prefer to use. CLICK on the link that corresponds to the player you wish to use. This should auto-start that player. Players supported are Real Player, Windows Media and Quicktime. Plus the MP3 link should work with all other MP3 Players set to default play on your computer (Like VLC Player, FUBAR 2000, etc)
Simply CLICK and you will be given a few options/players to choose. Remember, the MP3 link option is a default and should work with all computers and most players. This stream is provided by James and has no additional ads or interuptions.
It is now easier then ever. Listen to the LIVE Feet to the Fire anywhere on 3g, 4g or Wi-Fi smart phones, tablets and iPads connect!
iPhones, iTouch, iPad:
1)- TAP the APPS icon on your iPhone/iPad
2)- Search the APPs for "shoutcast" (It is FREE!)
3)- Download and install it to your phone.

Android Phones and Tablets:
1)- Go to the MARKETPLACE icon on your phone
2a)- Search for "xiialive" (there is a free "Lite" version that works fine!)
----- OR ------
2b)- Search for "AOR" (there is a free version that works fine!)
3)- Download and install it to your phone.
Surf to our new F2F Mobile Page:

http://innersites.com/feet2fire/mobile.htm
Click on the LIVE CAST button to download the Live Playlist (.m3u).
Once it is downloaded, Click on it to run. If asked, choose your Internet Radio Program you have downloaded to run it and listen.
Once you have tuned in the show, save it to your Favorites for future sessions.
The LIVE show station only works when the show is live, Sunday nights 7-11pm Central Time Zone.
If you want to try for full CD Quality Stereo, search for "toginet" instead of "BKSG" and listen from TogiNET Radio's stream. However this stream is high speed and may over power your 3g or 4g bandwidth. You can listen to TogiNET Radio 24/7.
I have tried to think of all options to listen to Feet to the Fire live. With the addition of smart phones, you now have a portable "Walkman-Type" of internet radio anywhere Cell Towers reach. But, most still prefer to download and listen to the archived files. You can add them to your smart phone, tablet or mp3 player for access when you want to listen and collect your favorites for future reference. Below are several methods to obtain the files to fit your preferences
I has set up a link you can simple add (commonly called "Subscribe") to your favorite Podcast hardware (stand alone) or software (on your computer or laptop) player:
Highlight, copy and past, or manually type in the above link and your RSS Reader or Podcast Player will automatically download the latest shows. Generally, I keep the last ~8 shows available thru that link.
If you use your computer to listen you can try clicking here:

or use this QR CODE for your Mobil Device:

If you use iTunes, you can search the iTunes Podcast directory for "Feet to the Fire" and subscript, or click the iTunes button:
or used thos QRCODE on your Mobile Device:

NOTE: iPhone, iPod, iTouch users can use the built-in iTunes function to search for Feet to the Fire.
Surf to our new F2F Mobile Page:

http://innersites.com/feet2fire/mobile.htm
Click on the PODCAST button to download the full 4 hour show. OR click on the HOUR button you want for a particular hour.
Once it is downloaded, Click on it to run. Your default Media Player should play the file. If asked, choose your preffered music player for your device..
This way has the advantage to read all show notes and have easy access to hot-links URLs that may be relevant to the show. Simply choose the PAST SHOWS menu option and click. Here is a capture of the relevant file downloading section. It is straightforward. Simply click on the button for the file you wish to download. The AAC+ is a audio file format that is much smaller yet sound very good. Most mobile devices play the files without downloading a special player. Windows (all version) , MAC (all versions) and other OS's can download the free player by clicking HERE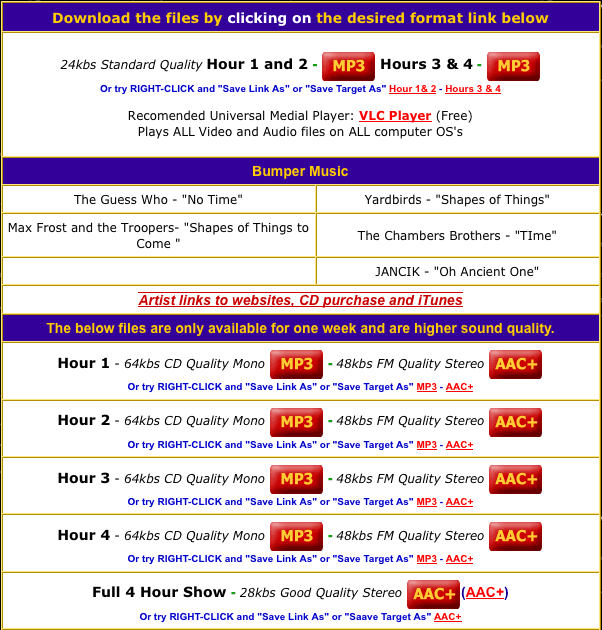 Before Nov 20th, 2011 ARCHIVE PAGES:
PRE November 20th, 2011, individual archive pages had a different download system. After reading thru the show info, scroll down until you see the listen or download options boxes.
Clicking on MP3 will call up your default MP3 Player and immediately play the show without waiting to fully download. The show comes in two parts, each 2 hours long. Use your players controls to skip to the next part or back to the first part if you desire. This is beneficial for people with slow internet connections or limited bandwidth.
Clicking on Real Player will do the same as above, but, specifically use the REAL AUDIO player.
Clicking on Windows Media will do the same as above, but, specifically use the Windows Media Player
Clicking on PART 1 will DOWNLOAD hours 1 and 2 of the show. This is good if you wish to save it or transfer it later to CD, DVD or a portable MP3 Player.
Clicking on PART 2 will DOWNLOAD hours 3 and 4 of the show.
We wish to thank these stations for their support in offering Feet to the Fire either LIVE or in delayed broadcast. Please support them and their sponsors


Listen Live Sunday Nights on TogiNET
(96kbs-CD Quality Stereo)
with Dial-Up friendly streams provided directly from James HERE
F2F Broadcast at several times during the week on
Glastonbury Radio in England.