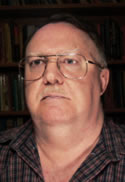 SKRYING with Dr. Willie Maartens
"Because of my lifelong, intense interest in spirituality, science, mathematics, metaphysics, fideism, ontology, and the concepts of faith and knowledge, I have been studying the relationship and interaction between these fields, and the occult for over forty years. In these monthly talks, I will try to concentrate on the more interesting aspects of these interactions, as well as how you can enjoy these spiritual visions for yourself. I cordially invite you to send in your questions and to make suggestions about what I should be talking about to you." -Dr. Willie Maartens
This Month's Talk: The Holographic Universe
An Attempt/Experiment In Group/Distant Healing/Energy
James will take a name from email each week, and work with listeners to send energy to the person for their self-healing. Please think of this person this week, and visualize sending healing, love, energy.
This Week's Focus: "Bandit" (a dog that was thrown from a car))
Will you please add "Bandit" to our list. Bandit was thrown out of a moving car at the end of my sisters driveway. He is so old..has broken teeth and perhaps an ear drum that was busted. He cries most of the time and we are giving him all the attention we know how to give him. Took him to the vet.. he is OLD..broken down in the hips, and has arthritis.
Thanks
A1H
Download this weeks segment alone to share with others! (D/L MP3)
(If your browser has trouble with direct linked MP3's. Try THIS LINK)
Music for Healing Segment: Liquid Mind - Ambience Minimus - Zero Degrees Zero (www.liquidmindmusic.com)
Bruce Bueno de Mesquita - The "New Nostradomus"
Is Iran going to build a bomb? Many people wonder, but Bruce Bueno de Mesquita claims to have the answer. Bueno de Mesquita is one of the world's most prominent applied game theorists. A professor at New York University, he is well known academically for his work on "political survival" , or how leaders build coalitions to stay in power. But among national-security types and corporate decision makers, he is even better known for his prognostications. For 29 years, Bueno de Mesquita has been honing a computer model that predicts the outcome of any situation in which parties are trying to persuade or coerce one another. Since the early 1980s, CIA officials have hired him to perform more than a thousand predictions; a study by the CIA found that Bueno de Mesquita's predictions "hit the bull's-eye" twice as often as its own analysts did.

Last year, Bueno de Mesquita decided to forecast whether Iran would build a nuclear bomb. With the help of his students at NYU, he researched anyone with a stake in Iran's nuclear future. Once he had the information , he fed it into his computer model and had an answer in a few minutes. According to the forecast, through 2009 and into 2010, Iran and the West will shift their positions. American and Israeli national-security players will grudgingly accept that they could tolerate Iran having some civilian nuclearenergy capacity. And by early 2010, Iran will be at the brink of developing a nuclear bomb, but then stop and go no further. If this computer model is right, the moderates are actually winning in Iran.

Could this possibly be what will happen? Certainly Bueno de Mesquita has his critics, who argue that the proprietary software he uses can't be trusted and may cast doubt on the larger enterprise of making predictions. But he has published a large number of startlingly precise predictions that turned out to be accurate. For example, five years before Ayatollah Khomeini died in 1989, Bueno de Mesquita predicted that Khomeini would be succeeded by Khamenei (which he was). Last year, he forecast when President Pervez Musharraf would be forced out of office and was accurate to within a month.
Bruce Bueno de Mesquita is the Julius Silver Professor of Politics and Director of the Alexander Hamilton Center for Political Economy at New York University and a Senior Fellow at the Hoover Institution at Stanford University. Through his New York-based consulting firm, Mesquita & Roundell, LLC, he has served as an advisor to the American government on national security matters and to numerous corporations on questions related to forecasting and engineering outcomes in negotiations involving mergers and acquisitions, litigation, regulation, and legislation.
Bueno de Mesquita is the author of 16 books, more than 120 articles and numerous pieces in such major newspapers as the New York Times, Los Angeles Times, Chicago Tribune, and International Herald Tribune. His most recent books include The Predictioneer's Game (Random House, 2009, translated into Japanese, Italian, Korean, Portuguese and Russian), The Strategy of Campaigning (with Kiron Skinner, Serhiy Kudelia and Condoleezza Rice, University of Michigan Press 2007), and The Logic of Political Survival (with Alastair Smith, Randolph Siverson, and James Morrow, MIT Press, 2003, selected as the best book in 2002-2003 on conflict by the Conflict Processes section of the American Political Science
http://www.predictioneersgame.com/
http://en.wikipedia.org/wiki/Bruce_Bueno_de_Mesquita
http://www.good.is/post/the-new-nostradamus/