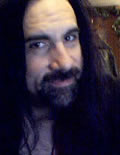 James' Opening Comments, Announcements & News
James covered and recorded interviews to air in August at the USPA Convention July 18th-20th, 2008 with guest co-host, Gary Hermann (from the Black Knight and Squire G Show http://bksgshow.com)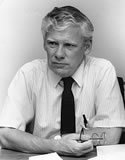 Thomas Pawlick Author: "End of Food"
Thomas Pawlick's new book is full of very scary facts on how modern industrial farming techniques have reduced the available nutrients. And that's not even getting into what's put into our livestock:
We are facing the destruction of our food supply, and if, as a result of globalization, our way of doing things is to become the pattern for the rest of the world, we are quite literally facing The End of Food. This is no half-baked, alarmist claim, but the inescapable conclusion of hard evidence: statistical descriptions published by the governments of both the U.S. and Canada, as well as hundreds of independent scientific studies never made available to the public in North America. "Food tables" compiled for more than 50 years by governments, describing the vitamin, mineral and nutritional content of the food we eat, have recorded a shockingly steady decline in the most crucial vitamins, minerals and nutrients, and an equally shocking increase in the most noxious, often outright toxic contaminants of our foods. Plotted mathematically on a graph, these trends form an X, and the point where the two trend lines intersect, the crux of that X, is a point of no return, the point where food has minimal nutritional value and serves chiefly as a poison -the point of The End of Food. We are fast approaching that intersection.
There is no other book available anywhere, and certainly not in North America, that warns people of this danger, or explains both its causes and the practical, hands-on solutions that can deal with it. This book is a kind of smoke alarm for the public, with directions attached on how to fight the fire, or to escape it before it gets out of control.
The book will benefit them by alerting them to the fact that they are being physically destroyed by the food they eat, and that their children will die if they keep on eating it. The book's purpose is to show them an alternative, that will permit them to continue-quite literally-to live
This show was originally aired, Jan 7th. 2007.
Click HERE to listen to or download the show.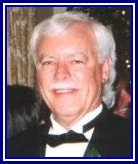 Dr. Stephen Davis
Author: "Wrongful Death: The AIDS Trial"
Stephen Davis is a former Arizona State Senator and Physician's Assistant. He won the George Washington Medal of Honor from Freedoms Foundation at Valley Forge in 1975 for his published article, The Government Versus The Economy, and he has spent the last ten years researching the HIV-AIDS controversy:
· HIV cannot be the cause of AIDS; it fails every medical and scientific test.
· The man who announced he discovered HIV had a history of scientific misconduct and fraudulent research claims.
· AIDS is not a sexually transmitted disease. In fact, it's not contagious at all.
· 300,000 Americans died, not from AIDS caused by HIV, but from taking AZT - the drug that was supposed to cure them.
· Hundreds of thousands of innocent women and children are now being murdered in Africa by that same lethal drug, while the drug company rakes in millions of dollars in profit
· Thousands more in the U.S. are being given a "death sentence" if they are HIV-Positive, when in fact the HIV blood test is totally unreliable and inaccurate.
IS IT ALL JUST FICTION?
Mr. Davis will provide more than 900 medical and scientific references to back up every word he says in the interview and every bit of testimony in Wrongful Death: The AIDS Trial.
www.theaidstrial.com
www.helpforhiv.com
This show was originally aired, Jan 21th. 2007.
Click HERE to listen to or download the show.