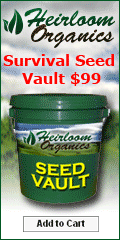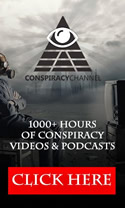 The Conspiracy
Channel featuring
Feet to the Fire
Alternative Weekly
Aero-Hybrid Power
The Anomalist
Art Bell
Bible Gateway (search)
Black-Listed News
The Bohemian
The Brad Blog
CAFR Scam Exposed
Citizens for Legit Gov
Conscious Media Network
Cutting Thru the Matrix
The Daily Bell
Disinformation
Dr. Rita Louise
Dr. Shmual Asher
Douglas Dietrich
Educate Yourself
Fluoride Action Network
Fukushima-Diary
The Giza Death Star
The Holy Virus
I Am The Witness
InfoWars
ICECAP
Ice Age Now
James McCanney
Jeff Rense
Just Energy Radio
Life After Oil
Lionel Media
Magnetic Reversal
Natural News
The Nazerne Way
New World Order Report
The Oil Drum
OOIDA
Peace Revolution
Rense
Pure Energy Systems
Ralph Epperson
Red Ice Radio
Reflection in a Petri Dish
Revolution Radio
School Sucks
Signs of the Times
Smoking Mirrors
Strike the Root
Tragedy and Hope
The Truth Seeker
Ugly Judge
Visible Origami
WikiSpooks
Webster G. Tarpley
What Really Happened
Wunderground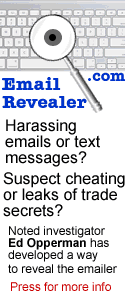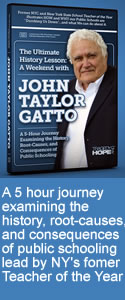 Enter coupon code "FEET2FIRE" and receive two more DVDs and an MP3 DVD with HOURS of commentaries and supplemental material free!


The Amazing Qualities of Hydrogen Peroxide have been know for over a century! Read this Free PDF and Click above pic to buy from James's trusted source. Tell them Feet to the Fire sent you!


Drivers Unite
These Shows are Free to Listen and Download... they are not free to produce. Anyone who wishes to help keep this show running and investigating issues without constraint, can do so by via Pay Pal, Bitcoin Or

by US Mail:

James A. Jancik PO Box 511 Minooka, IL. 60404 USA.
This Past Week's Show,
Sunday, May 13th 2012
Info and Downloadable Archives
Download the files by clicking on the desired format link below

24kbs Standard Quality Hour 1 and 2 - Hours 3 & 4 -
Or try RIGHT-CLICK and "Save Link As" or "Save Target As" Hour 1& 2 - Hours 3 & 4

Recomended Universal Medial Player: VLC Player (Free)
Plays ALL Video and Audio files/formats on ALL computer OS's

Bumper Music

Jamie Lee Thurston - "All Be Gone "

Dio - "Rainbow in the Dark"

Ozzy Osbourne - "Perry Mason"

Steppenwolf - "Nonme of Your Doing"

JANCIK - "Oh, Ancient One (F2F Ending Theme)"

Detailed Show Info:
Opening comments and news from James.

The show is Pre-Recorded
but First Hour NEW Information!

---

Feet to the Fire is moving to Friday Nights 7-11pm Central

Well, after almost 9.5 years LIVE on Sunday nights, I have to move the show to Friday nights, same time, 7-11pm. With my business changes in my "day job", I simply have no choice if I want to keep it live.

This Sunday, May 13th, will have the 1st hour recorded with new segments from Les and Sterling, but hours #2, 3 & 4 will be a replay from the past.

Then starting Friday May 18th at 7pm we will return to fully LIVE through the foreseeable future.

Toginet has committed to continue to carry Feet to the Fire LIVE on their 2nd Channel which they have already started and have began populating with shows.

Les Visible has committed to the change as well and will now be aired Friday Nights, 7:30pm Central.

It was a hard choice. But I just do not want to do the show if it isn't live radio.

---

HACKERS or FalSE FLAGGERS Hit Feet to the Fire ARCHIVE SERVERS

I list some of the sources foe the attacks taken from my logs:

http://feet2fire.innersites.com/smf/index.php/topic,859.0.html

---

Les Visible -Socio-Political-Metaphysical Comentary

Les Visible is a writer and recording artist. He has had a lifelong love affair with the Hermetic Sciences and the Martial Arts. He is a seasoned traveler in psychedelic realms and prefers the Devic Kingdom over the suffocating confinements of the Sub-Matrix. Along the way he has matriculated from the military to prisons and the maximum security wards for the criminally insane. Each month. Les will share a passionate slice of his kaleidoscope of consciousness. He lives in various places in Europe with his wife Susanne and his memories.

www.lesvisible.com www.les-visible.com

New upload to YouTube: Les Visible Video interview on Feet to the Fire:

http://www.youtube.com/watch?v=_SJ0zZ6QJfg

Listen to Les' past F2F segments HERE

---

with Sterling Allan.

Each Sunday Night, join us for a 10 minute update of what is happening in the world of Free Energy.

This Week in Free Energy Free Energy News
Pure Energy Systems

REPLAY from 11-13-11

Catherine Austin Fitts -A Financial Reality Check

Catherine Austin Fitts' understanding of the global financial system and the inner workings of the Wall Street-Washington axis are unparalleled. As the former U.S. Assistant Secretary of Housing/Federal Housing Commissioner, Catherine was one of the first to warn of an approaching housing bubble. Her prediction that a 'strong dollar policy' would ultimately lead to a weakened federal credit is currently being proven correct. .

Catherine's experiences on Wall Street and in Washington D.C. are chronicled in Dillon Read and the Aristocracy of Stock Profits:

"Long ago, I made a promise that I would never act against the best interests or the excellence of my own people—that I would do my best to ensure that we were worthy of the stewardship of our world and that we did our best to leave a better world for generations yet to come. To make and keep such a promise is to understand that money and position are tools, not goals, and that death is not the worst thing that can happen. Some would probably accuse me of 'fighting the tape' and not being 'good at the game.' I would tell those people that now is not the time in the history of our people for a failure of imagination."

This is a pre-recorded interview with James from Nov 6th with spot on commentaries and analysis of the financial woes with the real ultimate causes and blunt, honest solutions. A MUST LISTEN!

Subscribe to Catherine's RSS Blog Feed-

Subscribe to Catherines PodCasts-

REPLAY from 5-29-11

Guest: "Jim Stone" -Freelance Photographer, Reporter

Tonight's guest has worked for the National Security agency with an above top secret clearance specializing in Electronic Warfare. He also has extensive experience in automated industrial control systems, as well as an extensive background in computers and advanced electronics. He has dedicated his life to exposing the works of the elite from a technology standpoint and has achieved a unique status which enables him to commit a vast amount of time to research complex and demanding subjects.

He is here tonight to discuss his study into the events leading up to the disaster at Fukushima, and to offer a well researched opinion on what the future holds for Fukushima, Japan, and the rest of the world.

1)- The Earthquake was not 9.0 but 6.2, as reported by all station.
2)- Reactor #4 was disassembled in repair, so, how could it explode/meltdown?
3)- Rectors were huge and case hardened, but, were completely destroyed by a supposed hydrogen blast?
4- The automatic backup systems were told to stand down and needed no power to work (being powered by steam!).
5)- There was NO earthquake damage from the largest quake ever to hit Japan before the Tsunami hit.

There is SOOOO much more... ending with proof they were destroyed by a nuke NOT the earthquake or Tsunami. Follow along from his webpage as Jim shows step by step proof, this was not an act of nature, but, and act of war.
"Feet to the Fire" © ® - MMIII-MMXII James A. Jancik. All Rights Reserved.
Reproduction, Sale or Rebroadcast Forbidden Without Written Consent

Search topics or guests for past F2F Shows below. Enter keywords, names or phrases:
Loading
"Not all who wander, are lost" - J.R.R. Tolkien