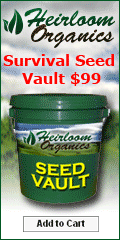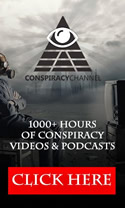 The Conspiracy
Channel featuring
Feet to the Fire
Alternative Weekly
Aero-Hybrid Power
The Anomalist
Art Bell
Bible Gateway (search)
Black-Listed News
The Bohemian
The Brad Blog
CAFR Scam Exposed
Citizens for Legit Gov
Conscious Media Network
Cutting Thru the Matrix
The Daily Bell
Disinformation
Dr. Rita Louise
Dr. Shmual Asher
Douglas Dietrich
Educate Yourself
Fluoride Action Network
Fukushima-Diary
The Giza Death Star
The Holy Virus
I Am The Witness
InfoWars
ICECAP
Ice Age Now
James McCanney
Jeff Rense
Just Energy Radio
Life After Oil
Lionel Media
Magnetic Reversal
Natural News
The Nazerne Way
New World Order Report
The Oil Drum
OOIDA
Peace Revolution
Rense
Pure Energy Systems
Ralph Epperson
Red Ice Radio
Reflection in a Petri Dish
Revolution Radio
School Sucks
Signs of the Times
Smoking Mirrors
Strike the Root
Tragedy and Hope
The Truth Seeker
Ugly Judge
Visible Origami
WikiSpooks
Webster G. Tarpley
What Really Happened
Wunderground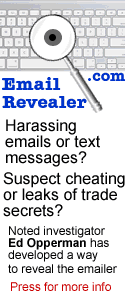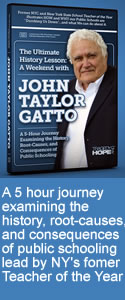 Enter coupon code "FEET2FIRE" and receive two more DVDs and an MP3 DVD with HOURS of commentaries and supplemental material free!


The Amazing Qualities of Hydrogen Peroxide have been know for over a century! Read this Free PDF and Click above pic to buy from James's trusted source. Tell them Feet to the Fire sent you!


Drivers Unite
These Shows are Free to Listen and Download... they are not free to produce. Anyone who wishes to help keep this show running and investigating issues without constraint, can do so by via Pay Pal, Bitcoin Or

by US Mail:

James A. Jancik PO Box 511 Minooka, IL. 60404 USA.
This Past Week's Show,
Sunday, April 22nd 2012
Info and Downloadable Archives
Download the files by clicking on the desired format link below

24kbs Standard Quality Hour 1 and 2 - Hours 3 & 4 -
Or try RIGHT-CLICK and "Save Link As" or "Save Target As" Hour 1& 2 - Hours 3 & 4

Recomended Universal Medial Player: VLC Player (Free)
Plays ALL Video and Audio files/formats on ALL computer OS's

Bumper Music

B E Taylor Group - "Vitamin L"

Collective Soul - "Heaven Let Your Light Shine Down"

Martin Page - "In the House of Stone & Light"

Moody Blues - "One Step Into the Light"

JANCIK - "Oh, Ancient One (F2F Ending Theme)"

Detailed Show Info:
Opening comments and news from James.

The show this weekend should be all live :-)

---

New: James' Twitter Feed-

---

Les Visible -Socio-Political-Metaphysical Comentary

Les Visible is a writer and recording artist. He has had a lifelong love affair with the Hermetic Sciences and the Martial Arts. He is a seasoned traveler in psychedelic realms and prefers the Devic Kingdom over the suffocating confinements of the Sub-Matrix. Along the way he has matriculated from the military to prisons and the maximum security wards for the criminally insane. Each month. Les will share a passionate slice of his kaleidoscope of consciousness. He lives in various places in Europe with his wife Susanne and his memories.

www.lesvisible.com www.les-visible.com

New upload to YouTube: Les Visible Video interview on Feet to the Fire:

http://www.youtube.com/watch?v=_SJ0zZ6QJfg

Listen to Les' past F2F segments HERE

---

An Attempt/Experiment In Group/Distant Healing/Energy

James will take a name from email each week, and work with listeners to send energy to the person for their self-healing. Please think of this person this week, and visualize sending healing, love, energy.

This Week's Focus: OPEN

Music provided for segment by Liquid Mind (Thanks Chuck!)

Send Requests to:

Sally Pacholok -Co-Author: "Could it Be B-12?"

Could It Be B12?: An Epidemic of Misdiagnoses

Presenting a wide scope of problems caused by B12 deficiency, this comprehensive guide provides up-to-date medical information about symptoms, testing, diagnosis, and treatment. Written for both the patients and the interested layperson, this detailed book outlines how physicians frequently misdiagnose B12 deficiency as Alzheimer's disease, multiple sclerosis, heart disease, mental retardation, Parkinson's disease, depression,or other mental illnesses

Sally Pacholok, R.N., B.S.N. has been practicing emergency nursing for 24 years. She received her bachelor's degree in nursing from Wayne State University. Prior to entering the field of nursing, she received an Associate's Degree of Applied Science with magna cum laude honors. She was also a licensed Advanced Emergency Medical Technician and worked as a paramedic prior to and during nursing school. She has worked in health care for a total of twenty-eight years, and has cared for thousands of patients. In addition, she is a Trauma Nursing Core Course provider, an Advanced Cardiac Life Support provider, an Emergency Nurse Pediatric Course provider, and a member of the Emergency Nurses Association. In 1985, Pacholok diagnosed herself with vitamin B12 deficiency, after her doctors had failed to identify her condition. As a result, she is passionate about the need to educate the public about the dangerous consequences of this hidden and all-too-common disease.

Her co-author is Jeffrey Stuart, a D.O. who is board-certified in emergency medicine. Sally has talked about her work in numerous TV, radio and print stories including CNN-Headline News and Redbook. She is currently calling upon top national and state lawmakers to create a bill to declare September as B12 Awareness Month.

Special Deal for F2F Listeners:
1 Free Bottle of No Shot Triple B12
Pay only shipping & handling (~$5 USD within USA)

Notes for Vegan/Vegitarian:

http://www.vrg.org/nutrition/b12.htm

http://veganhealth.org/articles/everyvegan

---

with Sterling Allan.

Each Sunday Night, join us for a 10 minute update of what is happening in the world of Free Energy.

This Week in Free Energy Free Energy News
Pure Energy Systems

William Brown - The Light Body

William Brown is a molecular biologist based at the Institute for Bioregenesis Research at the University of Hawai'i in Manoa, Honolulu. His mentor, Dr Frederic Mercier, discovered an extracellular matrix protein complex within the brain that he named fractones, after the fractal patterns of the Mandelbrot set. Their research is focused on elucidating the primary role of fractones and other elements of the connective tissue network in creating neural plasticity, tissue architecture, bioregenesis and the stem cell niche. The Institute's research is focused on the process of development and pattern formation within the organism and how that can be applied to regenerating damaged tissue and organs within humans. Brown conducts directed research into anything that can be considered strange, and he spends most of his time enjoying nature and music and becoming more aware of the inner source that connects each of us to the Infinite.
"Feet to the Fire" © ® - MMIII-MMXII James A. Jancik. All Rights Reserved.
Reproduction, Sale or Rebroadcast Forbidden Without Written Consent

Search topics or guests for past F2F Shows below. Enter keywords, names or phrases:
Loading
"Not all who wander, are lost" - J.R.R. Tolkien