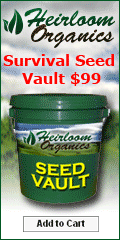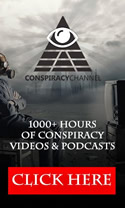 The Conspiracy
Channel featuring
Feet to the Fire
Alternative Weekly
Aero-Hybrid Power
The Anomalist
Art Bell
Bible Gateway (search)
Black-Listed News
The Bohemian
The Brad Blog
CAFR Scam Exposed
Citizens for Legit Gov
Conscious Media Network
Cutting Thru the Matrix
The Daily Bell
Disinformation
Dr. Rita Louise
Dr. Shmual Asher
Douglas Dietrich
Educate Yourself
Fluoride Action Network
Fukushima-Diary
The Giza Death Star
The Holy Virus
I Am The Witness
InfoWars
ICECAP
Ice Age Now
James McCanney
Jeff Rense
Just Energy Radio
Life After Oil
Lionel Media
Magnetic Reversal
Natural News
The Nazerne Way
New World Order Report
The Oil Drum
OOIDA
Peace Revolution
Rense
Pure Energy Systems
Ralph Epperson
Red Ice Radio
Reflection in a Petri Dish
Revolution Radio
School Sucks
Signs of the Times
Smoking Mirrors
Strike the Root
Tragedy and Hope
The Truth Seeker
Ugly Judge
Visible Origami
WikiSpooks
Webster G. Tarpley
What Really Happened
Wunderground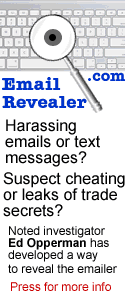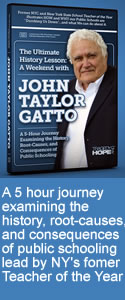 Enter coupon code "FEET2FIRE" and receive two more DVDs and an MP3 DVD with HOURS of commentaries and supplemental material free!


The Amazing Qualities of Hydrogen Peroxide have been know for over a century! Read this Free PDF and Click above pic to buy from James's trusted source. Tell them Feet to the Fire sent you!


Drivers Unite
These Shows are Free to Listen and Download... they are not free to produce. Anyone who wishes to help keep this show running and investigating issues without constraint, can do so by via Pay Pal, Bitcoin Or

by US Mail:

James A. Jancik PO Box 511 Minooka, IL. 60404 USA.
This Past Week's Show,
Sunday, Jan 8th 2012
Info and Downloadable Archives
Opening comments and news from James

This past Thursday (Jan 5th) marks the beginning of YEAR 10 of Feet to the Fire.

---

Les Visible -Socio-Political-Metaphysical Comentary

New Les Comments from Mexico

Les Visible is a writer and recording artist. He has had a lifelong love affair with the Hermetic Sciences and the Martial Arts. He is a seasoned traveler in psychedelic realms and prefers the Devic Kingdom over the suffocating confinements of the Sub-Matrix. Along the way he has matriculated from the military to prisons and the maximum security wards for the criminally insane. Each month. Les will share a passionate slice of his kaleidoscope of consciousness. He lives in various places in Europe with his wife Susanne and his memories.

www.lesvisible.com www.les-visible.com

Listen to Les' past F2F segments HERE

---

An Attempt/Experiment In Group/Distant Healing/Energy

James will take a name from email each week, and work with listeners to send energy to the person for their self-healing. Please think of this person this week, and visualize sending healing, love, energy.

This Week's Focus:

Jeffrey V - Spider Bite

Some good updates. Dr.Michael Allred is on his last treatment for the lung cancer. His tumor was smaller by 2/3 when they first started the treatment..Please add him again.

Baby Scarlet is eating, sitting up and doing great since her heart transplant.

Mac Gibson: back injury

Tim Napper: on kindey/pancrease transplant list but had a car wreck puncturing his lung. Dialysis was changed to SubQ. and that developed another leak in his diaphram. The transplant is on hold and he is in need of repair from the damage of the accident and tubes to drain his lungs of fluid.

Anita: Caner and shingles

Al Hudson, congestive heart failure and kidney failure.

Love,Light and peace
A1H..

Music provided for segment by Liquid Mind (Thanks Chuck!)

Send Requests to:

---

Bill Birnes World of UFO Investigation!

Each month we will talk to Investigator, Bill Birnes about what goodies await us in the latest UFO Magazine and the History Channel series: UFO Hunters. Also Bill works with the new series, Ancient Aliens.

---

Dr. Rita's Soul Healer Moment

One a month, Dr. Rita Louise will examine a Human emotion, and it's positive and/or negatives affects on the human body, mind and soul, and will offer tips to alter the energy patterns and thus it's course, which often ends in chronic illness.

www.soulhealer.com Just Energy Radio
Applied Energetics Institute

---

with Sterling Allan.

Each Sunday Night, join us for a 10 minute update of what is happening in the world of Free Energy.

This Week in Free Energy Free Energy News
Pure Energy Systems

---

Richard Guy -Engineer, Author, "The Mysterious Receding Seas"

Are our Seas Receding.? Richard Guy says yes and puts forward conclusive proof that Seas have been receding, undetected, for millions of years.

Successive generations fail to notice the phenomenon because the sea is always assumed to be constant. This is not so states Richard Guy and he sets out compelling arguments to prove his point. Sea Level Datum is a most misleading illusion.

Richard Guy takes you to Ancient Mesopotamia, Rome, Troy, Ephesus and Egypt to show where sea levels were in those times. This book will not only convince you but, forever, change your perspective on the way our civilization developed

Richard Guy is a Structural Engineer with forty years experience in England, The Middle East, The United States and The West Indies. He has been an engineering consultant for thirty years. During his career he has observed subtle behavioral patterns of Earth Expansion and Receding Seas. He writes and speaks extensively on these subjects and the development of ancient civilizations in the high mountains of the earth for which he has been recognized by the International Biographical Center in Cambridge England. He is listed in their Centennial edition "2000 Intellectuals of the Twentieth Century"

BREAKING: Richard show the Global Warming, Sea is Rising Scam is used to get small island nations to borrow (out of generated fear) huge loans to "save" their island from rising sea levels. Of course, they do nor rise, and the loans are not paid off, and the IMF grabs their lands and develops the beach to make billions in a land grab!

You Tube Series: http://www.youtube.com/watch?v=Y7AGB872a3g

Amazon Book Link: http://www.amazon.com/Mysterious-Receding-Seas-Richard-Guy/dp/1413439918
Download the files by clicking on the desired format below

Bumper Music

Blink 182 - "Aliens Exist"

Johnny Cash - "5 Feet Highand Rising"

Wendy and Lisa - "Waterfall"

Ann McWilliamns - "I Wander"

Depending on your browser settings, o ne may have to

RIGHT-CLICK

on the

MP3

or

ACC

file link then choose

"Save Target File"

or

"Save Link As"

to save the file to disk and avoid playing it only.
"Feet to the Fire" © ® - MMIII-MMXII James A. Jancik. All Rights Reserved.
Reproduction, Sale or Rebroadcast Forbidden Without Written Consent

Search topics or guests for past F2F Shows below. Enter keywords, names or phrases:
Loading
"Not all who wander, are lost" - J.R.R. Tolkien