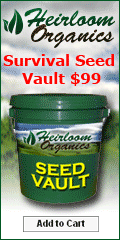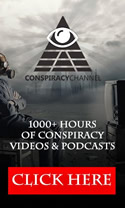 The Conspiracy
Channel featuring
Feet to the Fire
Alternative Weekly
Aero-Hybrid Power
The Anomalist
Art Bell
Bible Gateway (search)
Black-Listed News
The Bohemian
The Brad Blog
CAFR Scam Exposed
Citizens for Legit Gov
Conscious Media Network
Cutting Thru the Matrix
The Daily Bell
Disinformation
Dr. Rita Louise
Dr. Shmual Asher
Douglas Dietrich
Educate Yourself
Fluoride Action Network
Fukushima-Diary
The Giza Death Star
The Holy Virus
I Am The Witness
InfoWars
ICECAP
Ice Age Now
James McCanney
Jeff Rense
Just Energy Radio
Life After Oil
Lionel Media
Magnetic Reversal
Natural News
The Nazerne Way
New World Order Report
The Oil Drum
OOIDA
Peace Revolution
Rense
Pure Energy Systems
Ralph Epperson
Red Ice Radio
Reflection in a Petri Dish
Revolution Radio
School Sucks
Signs of the Times
Smoking Mirrors
Strike the Root
Tragedy and Hope
The Truth Seeker
Ugly Judge
Visible Origami
WikiSpooks
Webster G. Tarpley
What Really Happened
Wunderground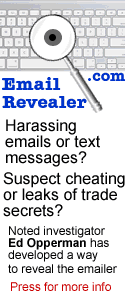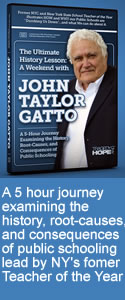 Enter coupon code "FEET2FIRE" and receive two more DVDs and an MP3 DVD with HOURS of commentaries and supplemental material free!


The Amazing Qualities of Hydrogen Peroxide have been know for over a century! Read this Free PDF and Click above pic to buy from James's trusted source. Tell them Feet to the Fire sent you!


Drivers Unite
These Shows are Free to Listen and Download... they are not free to produce. Anyone who wishes to help keep this show running and investigating issues without constraint, can do so by via Pay Pal, Bitcoin Or

by US Mail:

James A. Jancik PO Box 511 Minooka, IL. 60404 USA.
Search topics or guests for past F2F Shows below. Enter keywords, names or phrases:

Loading
Sunday Nov 20th 2011
Info and Downloadable Archives

7:00pm Central
Opening comments and news from James

NOTE: I have to leave town immediately after last Sunday's show. I hope to have the archives up Friday or Saturday

---

An attempt to "recreate" the Fukushima Hydrogen Explosion?!

---

To join the F2F Newsletter, simply send an EMAIL with the Subject: SUBSCRIBE to:

Not getting our newsletter? Some email servers may mistake out newsletter as spam. Make sure to "Whitelist" (except all email from):

Of course, we do not sell, trade or publish subscribers emails ever.

---

7:30pm Central
Les Visible -Socio-Political-Metaphysical Comentary

Les Visible is a writer and recording artist. He has had a lifelong love affair with the Hermetic Sciences and the Martial Arts. He is a seasoned traveler in psychedelic realms and prefers the Devic Kingdom over the suffocating confinements of the Sub-Matrix. Along the way he has matriculated from the military to prisons and the maximum security wards for the criminally insane. Each month. Les will share a passionate slice of his kaleidoscope of consciousness. He lives in various places in Europe with his wife Susanne and his memories.

www.lesvisible.com www.les-visible.com

Listen to Les' past F2F segments HERE

NEW: Les Visible Narated by Heretic Productions MUST HEAR!
http://www.youtube.com/watch?v=iV51eSnydJk
The text here: http://zippittydodah.blogspot.com/2011/11/uptown-pepperoni-for-your-pizza-from.html

---

7:45pm Central
An Attempt/Experiment In Group/Distant Healing/Energy

James will take a name from email each week, and work with listeners to send energy to the person for their self-healing. Please think of this person this week, and visualize sending healing, love, energy.

This Week's Focus: OPEN

Music provided for segment by Liquid Mind (Thanks Chuck!)

Send Requests to:

---

~8:45pm Central
with Sterling Allan.

Each Sunday Night, join us for a 10 minute update of what is happening in the world of Free Energy.

This Week in Free Energy Free Energy News
Pure Energy Systems

---

8:00pm Central (3-hours)
Thomas P. Fusco -Author

Behind the Cosmic Veil
A New Vision of Reality Merging Science, the Spiritual and The Supernatural

Throughout modern history, humanity has made remarkable strides toward unraveling the secrets of the universe. Yet in spite of these impressive scientific achievements, certain fundamental mysteries continue to evade both our powers of reason and our modern physics. Among these are:

- Is there a Divine Order within the cosmos?
- What are the causes behind the bizarre events known as the
paranormal?
- Are anti-gravity, time travel and teleportation possible, or are
they just food for fantasy?
- How was matter created "from the void?"
- Is there a gateway to a higher dimension, and what does it
look like?
- Is dark matter real, and why can't we see it?
- How did life originate on earth?
- Could UFOs really be advanced spacecraft?
- And how does religion and spirituality fit into all this?

Now for the first time, BEHIND THE COSMIC VEIL cracks the cosmic code of creation with a bold new "Theory of Everything" that encompasses all these mysteries, and many more. In this groundbreaking work, author Thomas P. Fusco employs a revolutionary approach to uncover the underlying cosmic matrix connecting contemporary physics, the human psyche, paranormal phenomena and long-established religious principles, then weaves it into an entirely new model of reality never before described that not only joins these disciplines into a single, greater system, but explains in plain English the enigmas of our time in a sensible, consistent and scientific way. This extraordinary model foretells the coming of a future super-technology by which we might spontaneously create anything we can imagine. BEHIND THE COSMIC VEIL opens the door to a whole new way of looking at both our inner selves and the universe around us, where the boundaries between mind, faith, physics and the supernatural become indistinguishable

Thomas P. Fusco is an independent researcher who has devoted nearly three decades investigating the relationship between mind, physics, spirituality, parapsychology, scientific anomalies and paranormal phenomena with the goal of uncovering the unifying cosmological framework that has eluded mankind for generations.
Download the files by clicking on the desired format below
Depending on your browser settings, o ne may have to

RIGHT-CLICK

on the

MP3

or

ACC

file link then choose

"Save Target File"

or

"Save Link As"

to save the file to disk and avoid playing it only.
"Feet to the Fire" © ® - MMIII-MMXI James A. Jancik. All Rights Reserved.
Reproduction, Sale or Rebroadcast Forbidden Without Written Consent
"Not all who wander, are lost" - J.R.R. Tolkien