James' Opening Comments, Announcements & News
Word from Walter Burien and the CAFR Coverup. It appears it is about to be exposed:
U.$. $TATE$ HIDE BILLION$ IN $ECRET $LU$H FUND$
This is finally getting a little more traction. It goes on in every state, county, city, school district, sanitation district, etc.... Pass it on. Everyone needs to know how this stuff is rigged and for Heaven's sake, visit www.cafr1.com and find out what you've been missing about how things are run. -Walter

http://CAFR1.com/Pictures/1aug2011afp.jpg
---
The Blacklisting /Blocking of our newsletter (because of someone else on the server was caught spamming) has been fixed. If you are still not getting the newsletter, make sure to "Whitelist" (except all email from)

Les Visible - Socio-Political-Metaphysical Comentary
Les Visible is a writer and recording artist. He has had a lifelong love affair with the Hermetic Sciences and the Martial Arts. He is a seasoned traveler in psychedelic realms and prefers the Devic Kingdom over the suffocating confinements of the Sub-Matrix. Along the way he has matriculated from the military to prisons and the maximum security wards for the criminally insane. Each month. Les will share a passionate slice of his kaleidoscope of consciousness. He lives in various places in Europe with his wife Susanne and his memories.
http://smokingmirrors.blogspot.com/ ==== www.lesvisible.com
Listen to Les' past F2F segments HERE
An Attempt/Experiment In Group/Distant Healing/Energy
James will take a name from email each week, and work with listeners to send energy to the person for their self-healing. Please think of this person this week, and visualize sending healing, love, energy.
This Week's Focus: Svetlana (cancer)
Download this weeks segment alone to share with others! (D/L MP3)
(If your browser has trouble with direct linked MP3's. Try THIS LINK)
Music for Healing Segment: Liquid Mind - Ambience Minimus - Zero Degrees Zero (www.liquidmindmusic.com)

Rebecca Campbell -Independant Investigator
Reports primarily on the environmental issues in the gulf, but has expended to various topics missed (or black-listed) by the MSM. She filed a law suit over the WHO flu scam and has keyed in to the Corexit poisoning of the Gulf region. She will join us to bring awareness to various topics covered by her in recent weeks.
Chemtrails have Stopped? Also, Disclosure or Contact near?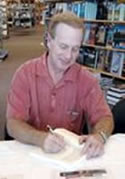 Kevin Cook -The Marian Apperitions Are Real.
Paranormal researcher specializing in Catholic Mysticism, Kevin Cook discussed various sightings and appearances of the Virgin Mary, including the Fatima incident in Portugal, the miracle cures at Lourdes, the mass witnesses and photos in the Zeitoun district of Cairo, Egypt, and the 1531 vision of the Virgin in Guadeloupe, Mexico. He first got interested in this subject when he encountered the strong smell of roses at a shrine in upstate New York (there were no roses there). According to the Catholic Church, this type of phenomenon is known as "the odor of sanctity."
With the apparitions of Mary, sometimes she is silent, other times she communicates with certain people, such as the young girl at Fatima.The apparitions or strange lights at Zeitoun began in 1968 near the Coptic Orthodox Church, and were seen by thousands. There was press coverage in such publications as Stern , Paris Match , and the New York Times, he detailed. More recently, in a small village named Medjugorje, six people or "visionaries" are said to receive messages from the Virgin Mary, and the Catholic Church has been investigating their authenticity. There is also a man in Brazil, Pedro Regis, who has posted predictive messages he says he receives from "Our Lady of Peace," and some of these predictions have been startlingly accurate, said Cook.
On occasion, demonic entities have created false apparitions to trick people, he noted. The genuine Marian apparitions express the underlying idea that God cares about us, and throughout various eras Mary has conveyed different messages for specific time periods, Cook commented. He also shared some of his research into other paranormal phenomena connected with Catholicism, such as Saints that could levitate, a deceased saint whose voice is still heard singing in a convent, and a statue of the Virgin Mary in Japan, said to weep real tears.