Les Visible - Socio-Political-Metaphysical Comentary
Les Visible is a writer and recording artist. He has had a lifelong love affair with the Hermetic Sciences and the Martial Arts. He is a seasoned traveler in psychedelic realms and prefers the Devic Kingdom over the suffocating confinements of the Sub-Matrix. Along the way he has matriculated from the military to prisons and the maximum security wards for the criminally insane. Each month. Les will share a passionate slice of his kaleidoscope of consciousness. He lives in various places in Europe with his wife Susanne and his memories.
http://smokingmirrors.blogspot.com/ ==== www.lesvisible.com
Listen to Les' past F2F segments HERE
An Attempt/Experiment In Group/Distant Healing/Energy
James will take a name from email each week, and work with listeners to send energy to the person for their self-healing. Please think of this person this week, and visualize sending healing, love, energy.
This Week's Focus:
Dear James,
My mother has end stage emphysema. She is not ready to die and wants people to pray for healing. She was recently released from the hospital after having been admitted for respiratory failure. Her name is Trudy Hall.
Could she be added to the healing list?
Thanks!
Sheila Hall
Download this weeks segment alone to share with others! (D/L MP3)
(If your browser has trouble with direct linked MP3's. Try THIS LINK)
Music for Healing Segment: Liquid Mind - Ambience Minimus - Zero Degrees Zero (www.liquidmindmusic.com)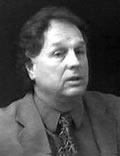 James McCanney Science
James McCanney stops by each month to share his observations on the current science happenings about us, that you just might not hear elsewhere.
Tonight: What is behind NASA's anouncement on a predictive discovery of a 10th planet?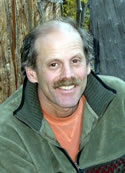 Matthew Stein -What to Do When Disaster Strikes
Matthew Stien, the author of an excellent book of post-technology skills, "When Technology Fails", has put together information tailored for a more short-term survival situation in the wake of many meteorological, geological and political disasters world wide and will return to F2F to share this valuable info.
When Technology Fails provides something for everyone, from folks who just want to help their families when disaster strikes, to the go-it-alone survivalist, to the eco-minded person who wishes to tread more lightly on the earth, whatever the future may hold. Hurricane Katrina, the Tsunami in Asia, and 9/11 really bring it home. How many of us are prepared for disruptions of this magnitude? How will you cope if the water stops flowing out of your tap, or if gasoline and electricity are unavailable? If the doctors and hospitals are overloaded, can you deal with common medical emergencies? How can we do our part to minimize our impact on this planet, and to live more sustainability?
Other interviews on F2F: Aug 5th, 2007, Aug 24th, 2008