An Attempt/Experiment In Group/Distant Healing/Energy
James will take a name from email each week, and work with listeners to send energy to the person for their self-healing. Please think of this person this week, and visualize sending healing, love, energy.
This Week's Focus:
James please mention Svetlana van Velson in your healing segment if you have a chance. Breast Cancer. Thanks and God bless
-David
Dr. Rita Louise's Husband Wayne brother was killed in an accident. Healing for the family. -James
Download this weeks segment alone to share with others! (D/L MP3)
(If your browser has trouble with direct linked MP3's. Try THIS LINK)
Music for Healing Segment: Liquid Mind - Ambience Minimus - Zero Degrees Zero (www.liquidmindmusic.com)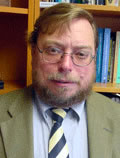 Wayne Madsen -Investigative Journalist, Author
WikiLeaks: Whistle-Blower or Disinfo Asset
Wayne Madsen is a Washington, DC-based investigative journalist, author and syndicated columnist. He has written for The Village Voice, The Progressive, Counterpunch, Online Journal, CorpWatch, Multinational Monitor, News Insider, In These Times, and The American Conservative. His columns have appeared in The Miami Herald, Houston Chronicle, Philadelphia Inquirer, Columbus Dispatch, Sacramento Bee, and Atlanta Journal-Constitution, among others.
In the tradition of Drew Pearson's and Jack Anderson's famous "Washington Merry-Go-Round" syndicated column and I.F. Stone, (we) tackles the "politically incorrect" and "politically embarrassing" stories and holds government officials accountable for their actions. This web site extends a warm open invitation to whistleblowers and leakers. Business as usual for the crooks and liars in Washington, DC, is over. -Wayne Madsen
Madsen is the author of The Handbook of Personal Data Protection (London: Macmillan, 1992), an acclaimed reference book on international data protection law; Genocide and Covert Operations in Africa 1993-1999 (Edwin Mellen Press, 1999); co-author of America's Nightmare: The Presidency of George Bush II (Dandelion, 2003); author of Jaded Tasks: Big Oil, Black Ops & Brass Plates and Overthrow a Fascist Regime on $15 a Day.Madsen is a regular contributor on Russia Today. He has been a frequent political and national security commentator on Fox News and has also appeared on ABC, NBC, CBS, PBS, CNN, BBC, Al Jazeera, and MS-NBC. Madsen has taken on Bill O'Reilly and Sean Hannity on their television shows. He has been invited to testify as a witness before the US House of Representatives, the UN Criminal Tribunal for Rwanda, and an terrorism investigation panel of the French government.
Madsen has some twenty years experience in security issues. As a U.S. Naval Officer, he managed one of the first computer security programs for the U.S. Navy. He subsequently worked for the National Security Agency, the Naval Data Automation Command, Department of State, RCA Corporation, and Computer Sciences Corporation. Madsen was a Senior Fellow for the Electronic Privacy Information Center (EPIC), a privacy public advocacy organization.

Eric Williams -Fundamental Basic Natural Principles
Eric give us a proper historical and de-programmed perspective on the slavery that was built into the United States system. How to recognize it and what it takes to be free from it.
A people cannot truly be free, as long as they are required to pay taxes.

As it stands now, the private owners of the Federal Reserve create the money of the United States by lending it out, at interest, which interest they then keep for themselves instead of using that interest to fund all four levels of government, which would allow the total elimination of all taxation in the entire Federation.

The day we take control of our monetary system from the private ownership of the private banksters, will be the day that we can honestly claim that we are truly free. - Eric Williams
Eric on Google Video: http://video.google.com/videoplay?docid=2298046812080377528
http://www.ericwhoru.bravehost.com/