James' Opening Comments, Announcements & News
Oil Spill News
Note BP web cam is now brighter, hiding the flames one could saw within the ejection, underscoring the volcano processes in action!

Les Visible - Socio-Political-Metaphysical Comentary
Les Visible is a writer and recording artist. He has had a lifelong love affair with the Hermetic Sciences and the Martial Arts. He is a seasoned traveler in psychedelic realms and prefers the Devic Kingdom over the suffocating confinements of the Sub-Matrix. Along the way he has matriculated from the military to prisons and the maximum security wards for the criminally insane. Each month. Les will share a passionate slice of his kaleidoscope of consciousness. He lives in various places in Europe with his wife Susanne and his memories.
http://smokingmirrors.blogspot.com/
Listen to Les' past F2F segments HERE
An Attempt/Experiment In Group/Distant Healing/Energy
James will take a name from email each week, and work with listeners to send energy to the person for their self-healing. Please think of this person this week, and visualize sending healing, love, energy.
This Week's Focus:
Download this weeks segment alone to share with others! (D/L MP3)
(If your browser has trouble with direct linked MP3's. Try THIS LINK)
Music for Healing Segment: Liquid Mind - Ambience Minimus - Zero Degrees Zero (www.liquidmindmusic.com)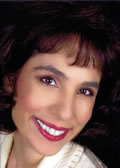 Dr. Rita's Soul Healer Moment
One a month, Dr. Rita Louise will examine a Human emotion, and it's positive and/or negatives affects on the human body, mind and soul, and will offer tips to alter the energy patterns and thus it's course, which often ends in chronic illness.
www.soulhealer.com
Just Energy Radio
Applied Energetics Institute
Alan Hart -World Media Reporter, BBC, ITN (Bio)
Books: "Zionism: The Real Enemy of the Jews, Vols 1-3"
Alan Hart, a young 68, has been engaged with events in the Middle East and their global consequences and terrifying implications - the possibility of a Clash of Civilisations, Judeo-Christian v Islamic, and, along the way, another great turning against the Jews - for nearly 40 years:
As a correspondent for ITN's News At Ten and the BBC's Panorama programme (covering wars and conflicts wherever they were taking place in the world).
As a researcher and author. (His first book Arafat, Terrorist or Peacemaker? was published by Sidgwick & Jackson in 1984 and subsequently in several updated editions over a decade).
As a participant at leadership level, working to a Security Council background briefing, in the covert diplomacy of the search for peace.
Alan Hart thus brings to the pages of his latest book, Zionism: The Real Enemy of the Jews, and to the debating chamber, a deep understanding of why, really, the Countdown to Armageddon is on and how it can be stopped.
He's been to war with the Israelis and the Arabs but the learning experience he values most, and which he believes gave him rare insight, came from his one-to-one private conversations over the years with many leaders on both sides of the conflict. With, for example, Golda Meir, Mother Israel, and Yasser Arafat, Father Palestine. The significance of these private conversations was that they enabled Alan to be aware of the truth of what leaders really believed and feared as opposed to what they said in public for propaganda and myth-sustaining purposes.
Alan Hart's New Artical: Stand Alone, Dear America (.doc)
Alan Hart flyer (PDF)