Les Visible - Socio-Political-Metaphysical Comentary
Les Visible is a writer and recording artist. He has had a lifelong love affair with the Hermetic Sciences and the Martial Arts. He is a seasoned traveler in psychedelic realms and prefers the Devic Kingdom over the suffocating confinements of the Sub-Matrix. Along the way he has matriculated from the military to prisons and the maximum security wards for the criminally insane. Each month. Les will share a passionate slice of his kaleidoscope of consciousness. He lives in various places in Europe with his memories.
http://smokingmirrors.blogspot.com/
Listen to Les' past F2F segments HERE
An Attempt/Experiment In Group/Distant Healing/Energy
James will take a name from email each week, and work with listeners to send energy to the person for their self-healing. Please think of this person this week, and visualize sending healing, love, energy.
This Week's Focus: Diane M. & Jenna M.
Hi James. A friend of mine from work has just taken her daughter, Jenna Martin, in. her daughter was in abusive realtionship and was subscribed that oxy stuff. and became severly addicted. Now she is back home with mother and looking to heal. I hope we can help to. -shine from chatroom
Download this weeks segment alone to share with others! (D/L MP3)
(If your browser has trouble with direct linked MP3's. Try THIS LINK)
Music for Healing Segment: Liquid Mind - Ambience Minimus - Zero Degrees Zero (www.liquidmindmusic.com)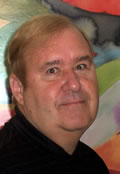 Jim Shultz -Psychic Commentaries
Personal friend of James for years, Jim Shultz, will be here each month for free readings for F2F Listeners and commentaries and teaching about psychics and psychic energy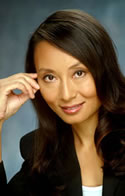 Dr. Rulin Xiu -Researcher, Founder of Pearlcium
A Native of Xian, China, Dr. Rulin Xiu is a graduate of UC Berkeley, where she was awarded her doctoral degree in physics in 1994. Shortly thereafter, Dr. Xiu founded Pharm East, Inc. in Washington DC. In 1999 she went on to establish Pharm China, a research and manufacturing facility managed by her family in China. In 2002, she established Pharm East Hawaii, which quickly became Hawaii's #1 Noni producer in just over a year.

Fascinated by Chinese and Tibetan herbal medicine since childhood, Dr. Xiu searches all over the world to find and develop the most effective remedies for optimum health. She researches, studies, invents, and develops unique herbal formulas based on the combination of ancient Asian medicine and modern research. Since 1996, she has developed, licensed out, and manufactured patented proprietary formulas. Some of these formulations are now among the best-selling in the natural products industry.

To ensure the high efficiency of her products, all of the ingredients and formulas used in Dr. Xiu's products are produced at her own manufacturing facilities located in China and Hawaii. She puts strong emphasis on quality control at every stage of processing, from raw ingredient selection and harvesting to processing. In addition, she supports clinical research to substantiate her products' health advantages.

Tobias Lars -Soul Counseling
BOOK: (we're not) Listening to the Sun
With over 20 yrs experience in spiritual & physical healing - Tobias Lars BS, MBA, Mensa focuses on activating his clients into their true, powerful, spiritual Selves. There are layers of our Selves - like those Russian nesting dolls - and at this time many of us are asking to awaken to our Larger Selves. A 'Soul Activation' triggers latent energies & abilities that are inside all of us. A 'Soul Script Reading' reveals your intentions for incarnating into this lifetime. 'Soul Counseling' is practical intuitive assistance from Spirit about living in the daily world. A Soul Reading is a 'reading' for individual souls' lifetime intentio
ns.