Les Visible - Socio-Political-Metaphysical Comentary
Les Visible is a writer and recording artist. He has had a lifelong love affair with the Hermetic Sciences and the Martial Arts. He is a seasoned traveler in psychedelic realms and prefers the Devic Kingdom over the suffocating confinements of the Sub-Matrix. Along the way he has matriculated from the military to prisons and the maximum security wards for the criminally insane. Each month. Les will share a passionate slice of his kaleidoscope of consciousness. He lives in various places in Europe with his wife Susanne and his memories.
http://smokingmirrors.blogspot.com/
Listen to Les' past F2F segments HERE
An Attempt/Experiment In Group/Distant Healing/Energy
James will take a name from email each week, and work with listeners to send energy to the person for their self-healing. Please think of this person this week, and visualize sending healing, love, energy.
This Week's Focus: Dan and Jo
If there\'s still room for people in the An Attempt in Group Distant Healing, I\'d like to nominate my parents, Dan and Jo. They\'re holding on with all their strength to old ways of living and I know they need to embrace change and go with the flow and release fears.
Best wishes for a great show tonight! It\'s always a pleasure tuning in.
Rock on!!
Hugs,
~Mary
Download this weeks segment alone to share with others! (D/L MP3)
(If your browser has trouble with direct linked MP3's. Try THIS LINK)
Music for Healing Segment: Liquid Mind - Ambience Minimus - Zero Degrees Zero (www.liquidmindmusic.com)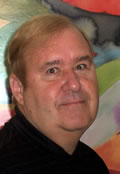 Jim Shultz -Psychic Commentaries
Personal friend of James for years, Jim Shultz, will be here each month for free readings for F2F Listeners and commentaries and teaching about psychics and psychic energy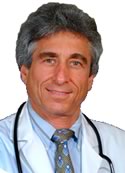 Dr. Robert Rowen, MD

Ron MacDonald
Ron MacDonald & Robert Rowen, MD -authors:
BOOK: "They Own It All (Including you)"
Ron MacDonald is a Vietnam veteran who's spent the last 25 years studying law. His key interests are Fundamental Principles and Inherent Rights from which all other law arises. He's watched in dismay as unalienable Rights have been reduced to mere privileges. His overriding interest is for fellow citizens to be free of government tyranny.
Robert Rowen, MD is a Phi Beta Kappa graduate of Johns Hopkins University and UCSF Medical School. He is devoted to educating readers of his Second Opinion Newsletter on the real causes and remedies of illness (hint, not deficiencies of drugs). In his 26 years in the field, he has watched in dismay while forces of toxic medicine have organized through government to destroy its superior competition, biological healing. His overriding interest is freedom of medical regulatory tyranny. Over 6 years friendship and countless hours discussions, these two interests mutually interacted to uncover the one common denominator related to loss of all our freedoms.
Ron and Robert appeared on Sept 20th, '09 on F2F to discuss this book and it's amazing and sobering information. They return tonight to more or less continue were we left off. If you did noit listsne to that show, Please Do So HERE.
THIS BOOK WILL PROVE TO YOU THAT ALL CURRENCY IN THE WORLD IS TOXIC RESULTING IN THE FOLLOWING:
1. You are legally a debtor and chattel (property) owned by a hidden creditor.
2. There is a hidden lien on everything transacted for by or with a Federal Reserve Note.
3. Your entire alleged wealth is/has been liened, you don't own anything! You merely have possession by privilege. This privilege may be yanked at any time if you don't obey the real owner.
4. The Federal Reserve Note is a foreign product owned by a foreign corporation, and not by you or the U.S. government
.5. The States and the United States courts are bankruptcy courts representing the interests and property of the foreign creditor.
6. Without knowing it, you have been compelled into international commercial law, where you have none of your unalienablerights. Hence, you have been insulated from your birthright, the common Law from which your rights are immutable
7. You are charged an income (excise) tax for transacting in the foreign commodity known as Federal Reserve Notes.
8. You have been divested of the rights to, value of, and profits from your labor, which has been stolen.
9. Lawful gold coin (pre 1933) money transactions are invisible to the states and national government(s).
10. The real cause of draconian governmental regulation and your loss of rights is the toxic currency.
11. The United States lost its sovereignty in 1933. It is in receivership to the hidden creditor. The bankrupt government is a puppet to the real master, as declared by Banker Rothschild on the cover.
12. The real cause of the current economic calamity is the toxic currency.
13. The hidden creditor (international bankers) owns everything, including you.
14. You have been living within an illusion, believing that you are free, but in reality you are owned!