Les Visible- Socio-Political-Metaphysical Comentary
Les Visible is a writer and recording artist. He has had a lifelong love affair with the Hermetic Sciences and the Martial Arts. He is a seasoned traveler in psychedelic realms and prefers the Devic Kingdom over the suffocating confinements of the Sub-Matrix. Along the way he has matriculated from the military to prisons and the maximum security wards for the criminally insane. Each month. Les will share a passionate slice of his kaleidoscope of consciousness. He lives in various places in Europe with his wife Susanne and his memories.
http://smokingmirrors.blogspot.com/
An Attempt/Experiment In Group/Distant Healing/Energy
James will take a name from email each week, and work with listeners to send energy to the person for their self-healing. Please think of this person this week, and visualize sending healing, love, energy.
This Week's Focus: Tommy (heart failure)
Download this weeks segment alone to share with others! (D/L MP3)
(If your browser has trouble with direct linked MP3's. Try THIS LINK)
Music for Healing Segment: Liquid Mind - Ambience Minimus - Zero Degrees Zero (www.liquidmindmusic.com)

Rebecca Cambell
Lawsuit Filed Against Forced Vaccinations
Read Here
Rebecca Em Campbell is a whole systems writer/thinker/activist presently based in Seattle, Washington. She wears many hats, both literally and figuratively, with over sixty job skills, seven functional resumes, many different talents and a lifetime of experience in many different areas, both professionally and geographically.

Since she was very young, she has sought to integrate these many talents, clustered in the arts, humanities, social/health sciences and communications fields into ways that they could be most readily used as needed in service to others during this time of planetary transition, most of the time with a clear vision of why she was here in this lifetime.

Rebecca has studied for the priesthood in an esoteric Christian order, and has for many years been an activist in many different movements, including organizing, writing, planning, outreach and public speaking in the movement to create shelters for battered women and children and the homeless, as well as the movements to create a nuclear-free society, community media, intentional communities, environmental justice, peace, economic democracy, and the international truth movement, which includes those for 9/11 and vaccination truth, in which she is presently involved. She can apparently write in any form and has done so in all of them when so inspired.

Although, being in her core identity, a poet who prefers to help create and realize visions of the future, Rebecca has many times been forced by conscience to become a woman warrior to stop power plays by those who by manipulation and force have long controlled our planet and its people. She continues to dedicate heself to innovative efforts transform this, and she is here today to talk about one of them: Campbell vs. the US: Comprehensive Federal Lawsuit Against Forced Vaccinations/Medical Martial Law.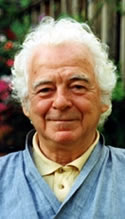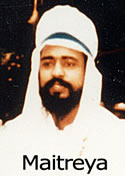 Benjamin Creme
"Maitreya" <info>
Benjamin Creme, a British artist and long-time student of esoteric philosophy, has become the principal source of information about the emergence of Maitreya, the World Teacher.
Born in Glasgow, Scotland, in 1922, Benjamin Creme began studying art at an early age, developing into an accomplished painter in the modernist style.
From 1975 to 1979, Creme lectured about the emergence of Maitreya, by invitation, throughout Europe. During his first US tour in 1980, he spoke to large audiences in many major cities. Since the early 1980s, his tours have included Western and Eastern Europe, Japan, Australia, New Zealand, Canada, Mexico and two trips a year through the US. He has been interviewed on more than 300 radio and television programs in the US alone.
Creme's books on the reappearance of the Christ have been translated into seven languages and are published throughout the world by groups responding to his message. He is also co-editor of Share International, a monthly magazine that focuses on the political, economic, social and spiritual changes now occurring globally. The magazine is read in more than 70 countries.
Benjamin Creme receives no payment for this work and makes no claims about his own spiritual status. These facts, along with his authenticity, intelligence and humor, lend credibility to an otherwise incredible story, and prompt dozens of well-known broadcast personalities to agree with Canadian Broadcasting host/producer, Max Allen, who said: "The Maitreya story is important and Creme is an admirable spokesman."