Les Visible
Socio-Political-Metaphysical Comentary
Les Visible is a writer and recording artist. He has had a lifelong love affair with the Hermetic Sciences and the Martial Arts. He is a seasoned traveler in psychedelic realms and prefers the Devic Kingdom over the suffocating confinements of the Sub-Matrix. Along the way he has matriculated from the military to prisons and the maximum security wards for the criminally insane. Each month. Les will share a passionate slice of his kaleidoscope of consciousness. He lives in various places in Europe with his wife Susanne and his memories.
http://smokingmirrors.blogspot.com/
Listen to Les' past F2F segments HERE
An Attempt/Experiment In Group/Distant Healing/Energy
James will take a name from email each week, and work with listeners to send energy to the person for their self-healing. Please think of this person this week, and visualize sending healing, love, energy.
This Week's Focus: YOU!
Download this weeks segment alone to share with others! (D/L MP3)
(If your browser has trouble with direct linked MP3's. Try THIS LINK)
Music for Healing Segment: Liquid Mind - Ambience Minimus - Zero Degrees Zero (www.liquidmindmusic.com)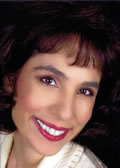 Dr. Rita's Soul Healer Moment
One a month, Dr. Rita Louise will examine a Human emotion, and it's positive and/or negatives affects on the human body, mind and soul, and will offer tips to alter the energy patterns and thus it's course, which often ends in chronic illness.
www.soulhealer.com
Just Energy Radio
Applied Energetics Institute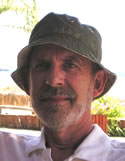 Dr. Paul LaViolette, Ph.D -Author, Physicist, Systems Engineer, Cosmologist
PAUL A. LaVIOLETTE, PH.D, is author of Secrets of Antigravity Propulsion, Subquantum Kinetics, Earth Under Fire, Genesis of the Cosmos, Decoding the Message of the Pulsars, Galactic Superwaves and their Impact on the Earth, and is editor of A Systems View of Man. He has also published many original papers in physics, astronomy, climatology, systems theory, and psychology. He received his BA in physics from Johns Hopkins, his MBA from the University of Chicago, and PhD from Portland State University and is currently president of the Starburst Foundation.
Recognized in the Marquis Who's Who in Science and Engineering, Dr. LaViolette is the first to predict that high intensity volleys of cosmic ray particles travel directly to our planet from distant sources in our Galaxy, a phenomenon now confirmed by scientific data. He is also the first to discover high concentrations of cosmic dust in Ice Age polar ice, indicating the occurrence of a global cosmic catastrophe in ancient times. Based on this work, he made predictions about the entry of interstellar dust into the solar system ten years before its confirmation in 1993 by data from the Ulysses spacecraft and by radar observations from New Zealand. He also originated the glacier wave flood theory that not only provides a reasonable scientific explanation for widespread continental floods, but also presents a credible explanation for the sudden freezing of the arctic mammoths and demise of the Pleistocene mammals. Also he developed a novel theory that links geomagnetic flips to the past occurrence of immense solar flare storm outbursts.
Tonight Paul will talk with James About his Galactic Wave discoveries, theories and their implications on Planet Earth
A better, updated link to buy Paul LaViolette's Work:
A 2+ hour interview Paul referenced when talking with James