An Attempt/Experiment In Group/Distant Healing/Energy
James will take a name from email each week, and work with listeners to send energy to the person for their self-healing. Please think of this person this week, and visualize sending healing, love, energy.
This Week's Focus:
Hi James,
Today I have a few people that I would like to be included in the Healing Energy Intention/Prayer/Meditation segment of tonight's show. They are:
Deana Buffo - overcoming drug & alcohol abuse, physical abuse, encouragement & motivation, and spiritual guidance
Rachel Trendler - a young teen needing inner healing for the loss of her father and he ealing of & build a stronger relationship with mother
Francine V. - freedom/protection from oppresive spirits/negative energy, healing from flu or possible poisoning, restoration of spiritual, mental, & physical energy, and spiritual guidance
Ed Tobias - prescription drug addictions, which have destroyed his cognitive function, memory, damaged liver & kidneys, a complete overhaul - spirit, soul, & body!
Thanks for your time, effort, and making this experiment available as it & you are appreciated.
Regards,
Jeffrey
Download this weeks segment alone to share with others! (D/L MP3)
(If your browser has trouble with direct linked MP3's. Try THIS LINK)
Music for Healing Segment: Liquid Mind - Ambience Minimus - Zero Degrees Zero (www.liquidmindmusic.com)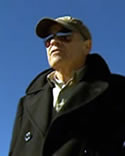 Bill Birnes World of UFO Investigation!
Each month we will talk to Investigator, Bill Birnes about what goodies await us in the latest UFO Magazine and the History Channel series: UFO Hunters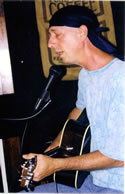 Les Visible- Visible Origami
Metaphysical Commentary
Les Visible is a writer and recording artist. He has had a lifelong love affair with the Hermetic Sciences and the Martial Arts. He is a seasoned traveler in psychedelic realms and prefers the Devic Kingdom over the suffocating confinements of the Sub-Matrix. Along the way he has matriculated from the military to prisons and the maximum security wards for the criminally insane.Each month. Les will share a passionate slice of his kaleidoscope of consciousness. He lives in various places in Europe with his wife Susanne and his memories.
http://lesvisible.blogspot.com/

Tom Van Flandern -Astronomer
Noted astronomer Thomas C Van Flandern succumbed to colon cancer on January 9, 2009. He graduated from Xavier University in 1962, briefly attended Georgetown University in 1963 and received his PhD in astronomy from Yale in 1969, specializing in celestial mechanics. Dr. Van Flandern's early work is well regarded within his field, but he was more broadly (and controversially) known for his later scientific contributions.
Fascinated with astronomy from a very young age, Dr. Van Flandern made his first contribution to the field at age 19. In 1959, Tom and his friend Dennis Smith (age 17) set the world record for number of artificial satellites tracked during a month as part of project Moonwatch in Cincinnati. Tom made his observation from his personal telescope purchased with money earned from his paper route.
Dr. Van Flandern worked at the U.S. Naval Observatory for 21 years and became Chief of the Celestial Mechanics Branch of the Nautical Almanac Office. His team contributed to the regular production of The Nautical Almanac, among other projects. After retiring from the civil service, Van Flandern served as a Research Associate at the University of Maryland Physics Department, and as a Global Positioning System (GPS) consultant to the Army Research Laboratory.
Tom was interviewed on May 24th, 2004 about Planet X and other out-of-the-box Astromical topics, plus he outlined some of his personal theories. This show was never available as an MP3 downlkoad.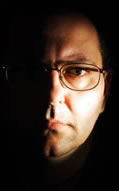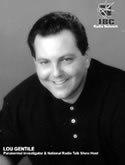 Lou Gentile -Paranormal Talk Show host, Demonologist
On June 28, 2009 the paranormal community lost one of its most important leaders. Known as the King of EVPs and the King of paranormal controversy Lou Gentile did much to make the world aware of the reality of the spirit world and the dangers that world offered. While gone his influence will still be felt throughout the community for years to come.
Lou's own journey began as a child growing up in a haunted house. The house was the site of a number of preternatural occurrences and became his first indication of a darker side to the world he lived in. As time wore on and he began to study the subject in greater depth he went on to meet the late Ed Warren. From Ed, Lou learned the ins and outs of paranormal investigation doing investigations both for NESPR and his own group DVDR. He spent much of his life traveling the country actively seeking to help people who claimed to be afflicted by spiritual problems at times directing them to priests and other clergy that could help them and at others directing them to psychological help or other more mundane explanations as each case required. Also in this time he started, first on local Philadelphia stations but eventually finding national syndication and an international listener base through the internet, the famous "The Lou Gentile Show." For more than 10 years Lou interviewed some of the most famous and notorious figures in the paranormal community (notable interviews included: Katherine Ramslan, Hanz Holzer, Lorraine Warren, John Zaffis, Bruce Campbell and George Lutz). Hosting the show also brought Lou directly into the controversy regarding the infamous Amityville Horror case.
Lou once was interviewed by James as Lou was a last minute fill in guest as both were hosts on the IBC Radio Network, Oct 17th, 2004. This show was never available as an MP3 download