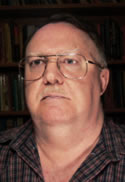 SKRYING with Dr. Willie Maartens
"Because of my lifelong, intense interest in spirituality, science, mathematics, metaphysics, fideism, ontology, and the concepts of faith and knowledge, I have been studying the relationship and interaction between these fields, and the occult for over forty years. In these monthly talks, I will try to concentrate on the more interesting aspects of these interactions, as well as how you can enjoy these spiritual visions for yourself. I cordially invite you to send in your questions and to make suggestions about what I should be talking about to you." -Dr. Willie Maartens
This Months Talk: "Read All About It: Do we Need Information?"
www.authorsden.com/williemaartens
Listen to Dr. Willie's past F2F segments HERE
An Attempt/Experiment In Group/Distant Healing/Energy
James will take a name from email each week, and work with listeners to send energy to the person for their self-healing. Please think of this person this week, and visualize sending healing, love, energy.
This Week's Focus: Jeffery (heart & blood issues) & Serena (stomach cancer)
Download this weeks segment alone to share with others! (D/L MP3)
(If your browser has trouble with direct linked MP3's. Try THIS LINK)
Music for Healing Segment: Liquid Mind - Ambience Minimus - Zero Degrees Zero (www.liquidmindmusic.com)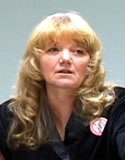 Dr. Ann Blake-Tracy, Ph.D. -SSRI Researcher, Author
BOOK: PROZAC: PANACEA OR PANDORA?-Our Serotonin Nightmare
Dr. Ann Blake-Tracy, holds a Ph.D. in Health Sciences with the emphasis on Psychology, and serves as the executive director of the International Coalition for Drug Awareness. She has specialized for 17 years in adverse reactions to serotonergic medications (such as Prozac, Sarafem, Zoloft, Paxil, Luvox, Celexa, Lexapro, Effexor, Serzone, Remeron, Anafranil, Fen-Phen, Redux and Meridia as well as the new atypical antipsychotics Zyprexa, Geodon, Seroquel and Abilify), as well as pain killers, and has testified before the FDA and congressional subcommittee members on antidepressants.

Since 1992 she has testified as an expert witness in Prozac and other SSRI related court cases around the world. Some of the more high profile cases she has worked on would be the murder/suicide of comedian Phil Hartman and his wife Brynn, the Columbine & Red Lake School shootings, Andrea Yates - the Texas mother who drowned her five children, the Atlanta Day Trader, Princess Di's death, the murder/suicide of the royal family of Nepal, Anna Nicole Smith's son Daniel's death, etc.

Dr. Blake-Tracy will amaze you with documentation as to how often these drugs have lurked silently behind the scenes of major headlines worldwide!! To get an idea of how often and the types of reactions we are seeing in the news go to www.drugawareness.org and click on the database of 1000's of articles on patients on these drugs and the adverse results appearing as headlines.

Her first book on the issue was published in 1991. What scientists are just now learning about these drugs she spelled out in this book and other early writings. She has participated in innumerable radio, television, newspaper and magazine interviews since 1989. We know of no one with such extensive experience and expertise on all of these issues surrounding the SSRI antidepressants as Dr. Ann Blake-Tracy. She knows this issue like no one you have ever met! Her latest book on the Prozac family of antidepressants: PROZAC: PANACEA OR PANDORA?-Our Serotonin Nightmare (2001) is the product of many, many years of intensive research, and the cases of approximately 1,000 patients on a long-term basis. Dr. Tracy also has an hour and a half long audio tape/CD, "Help! I Can't Get Off My Antidepressant!," which explains the safest withdrawal methods from these antidepressants and how to rebuild the body and brain after the use of these drugs - the product of many years working with patients in withdrawal from antidepressants.
Dr. Tracy has stated that many deaths, such as Michael Jackson, Elvis and many others, are from the use of combinations of SSSSRI's, Pain Killers, and tranquillizers, that all raise the serotonin to toxic levels and cause organ failure. Also, others take SSRI's and become raging alcoholics, and AA ignores her pleas to realize this.