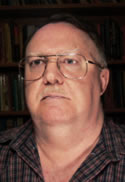 SKRYING with Dr. Willie Maartens
"Because of my lifelong, intense interest in spirituality, science, mathematics, metaphysics, fideism, ontology, and the concepts of faith and knowledge, I have been studying the relationship and interaction between these fields, and the occult for over forty years. In these monthly talks, I will try to concentrate on the more interesting aspects of these interactions, as well as how you can enjoy these spiritual visions for yourself. I cordially invite you to send in your questions and to make suggestions about what I should be talking about to you." -Dr. Willie Maartens
This Month's Talk: THE NATURE OF ENERGY: THE UNIVERSE IS A HUGE STEAM ENGINE, OR SO IT IS CLAIMED
An Attempt/Experiment In Group/Distant Healing/Energy
James will take a name from email each week, and work with listeners to send energy to the person for their self-healing. Please think of this person this week, and visualize sending healing, love, energy.
This Week's Focus: Pamela (Hep C and Bipolar)
Please add Pamela K Smith for prayers. She has hepititis C and Bipolar. She has struggled for the past 3 years without insurance or a job to support her.
Thanks
A1H
Download this weeks segment alone to share with others! (D/L MP3)
(If your browser has trouble with direct linked MP3's. Try THIS LINK)
Music for Healing Segment: Liquid Mind - Ambience Minimus - Zero Degrees Zero (www.liquidmindmusic.com)

Jay Weidner -Author, Filmmaker, Hermetic Scholar
Jay Weidner is the producer of the feature documentary film, 2012 The Odyssey and it's forthcoming sequel, Timewave 2013. He is the co-author of , The Mysteries of the Great Cross of Hendaye; Alchemy and the End of Time, (Destiny Books) and A Monument to the End of Time (with Vincent Bridges) as well as a contributing writer for the book The Mystery of 2012 (Sounds True). Jay was featured on the History Channel's Documentary, The Lost Book of Nostradamus.

In 1999, together with his wife, Sharron Rose, he founded Sacred Mysteries for which he has directed and produced ARTmind with Alex Grey, Healing the Luminous Body with Dr. Alberto Villoldo, Healing Sounds with Jonathan Goldman, Sound Yoga/Nada Yoga with Shanti Shivani, Alchemical Healing with Nicki Scully, Quantum Astrology with Rick Levine, Yoga of Light with Sharron Rose and Secrets of Alchemy, a documentary based upon his research into alchemy, the Cross of Hendaye and the End of Time.

From 1991 to 1995, Jay was the Public Affairs Director at KCMU-FM in Seattle. He also produced and hosted the weekly radio show Mind Over Matters, where he interviewed a who's-who of dynamic and important personalities such as Richard Hoagland, Noam Chomsky, Terence McKenna, Peter Dale Scott and many others.
In 1996 and 1997, Jay produced and hosted the Awakening to Gaia conferences in Boulder, Colorado. These two conferences were designed to bring together many of the diverse scholars, authors and teachers interested in examining alternative historical and scientific theories. Among the many guests who attended these conferences are Graham Hancock, John Anthony West, Joscelyn Godwin, Robert Temple, Gregg Braden, Robert Lawlor, Paul LaViolette, Robert Bauval, Paul Devereaux, David Hatcher Childress and many others.

In 1997, Jay created and produced the alternative esoteric video catalogue named Explorations. This catalogue was one of the most beautiful catalogues ever printed and went out to millions of people annually. Explorations is still being published by Gaiam Inc. in Boulder, Colorado.

From 1998 to 2000, Jay was the Video Development Director for Conscious Wave Productions in Boulder, Colorado. He helped develop the videos Harmony in Diversity with the Dalai Lama, Walking Between the Worlds with Gregg Braden, Qi-Gong with Garri Garripoli, plus many other video productions featuring scientists, authors and teachers such as Mathew Fox, Rupert Sheldrake, Dr. Gene Ornish and many others.

He also produced, wrote and directed the nationally viewed documentary for Conscious Wave titled, Earth Under Fire with Dr. Paul LaViolette.

Since 2000, Jay Weidner has been the President of Sacred Mysteries Productions

He is currently directing Infinity, a documentary film on death and the afterlife, featuring authors Gregg Braden, Dannion Brinkley, Dr. Stanislav Grof, John Holland, Ponlop Rinpoche, Dr. Robert Thurman, Dr. Alberto Villoldo, Dr. Brian Weiss and others.