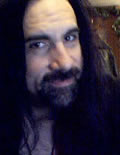 James' Opening Comments, Announcements & News
New innovation containing toxic outgassing from computer components by F2F listener Daniel Strong! www.rawair.net
New website steams Project Scissor Gait Foundation forward for F2F listener Marty Sheedy! www.psgf.org

Les Visible
Les Visible is a writer and recording artist. He has had a lifelong love affair with the Hermetic Sciences and the Martial Arts. He is a seasoned traveler in psychedelic realms and prefers the Devic Kingdom over the suffocating confinements of the Sub-Matrix. Along the way he has matriculated from the military to prisons and the maximum security wards for the criminally insane.
Each month. Les will share a passionate slice of his kaleidoscope of consciousness. He lives in various places in Europe with his wife Susanne and his memories.
Tonight's segment, LIVE from Italy.
An Attempt/Experiment In Group/Distant Healing/Energy
James will take a name from email each week, and work with listeners to send energy to the person for their self-healing. Please think of this person this week, and visualize sending healing, love, energy.
This Week's Focus: Gina and Craig
Hi James,
Sorry to hear you are having medical problems. Take care of yourself we need you to stick around long as possible. Good talk show hosts are hard to come by.
Please add two new friends of mine to the healing segment this week if possible.
Gina has endomitreosis and its spreading through out her body. After a recent checkup she was told is has developed colon cancer which will have to be taken care of s well. She is going into the hospital on the 27th for an operation. they are not giving her very good odds of making through the operation. I've only known her for a short time but she is a wonderful person with a kind heart and a strong will, she deserves every chance to live and fulfill her destiny in life.
Craig is Gina's companion and has his own share of medical problems. Craig was born with Multiple Epiphyseal Dysplasia which is the lack of the lubricating cartilage between the joints so his joints are wearing out...bone grinding against bone. He recently fell at work which caused "A-Vascular Necorpothy which is loss of blood supply to the bone marrow. this is causing his leg bone marrow to die off.
-Jim
Download this weeks segment alone to share with others! (D/L MP3)
Music for Healing Segment: Liquid Mind - Ambience Minimus - Zero Degrees Zero (www.liquidmindmusic.com)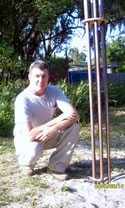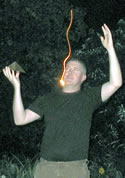 Kevin Doyle -Orgone Collecting Devices
Kevin Doyle is an orgone engineer who constructs different orgone devices in order to promote positive energy such as love, peace, harmony, joy and good health. He has documented many of his different orgone energy experiences and made them into videos. His Storm Reformer or "SR" is a long range orgone energy promoting device He recently used the SR in an experiment, in which he believes helped to divert tropical storm Fay from hitting his local area (Leesburg, Fl.) directly.
Kevin recently became an orb researcher as of May 2008, when he was taking pictures to document one of his orgone energy experiments. Since then Kevin continues to take different pictures of orbs from the property that he lives on. He is a psychic who has predicted different near future events in his lifetime and continues to do so and he is a UFO contactee from whom he calls "Beings of love".
http://www.metacafe.com/channels/Water+Hawk/
Forum posts under "Waterhawk"
http://shopofenlightenment.com/forum/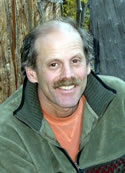 Matthew Stein -Author, Technical Designer, Survival Expert
BOOK: When Technology Fails: A Manual for Self-Reliance, Sustainability, and Surviving the Long Emergency (Read what is being said about WTF-II)
Expanded (524 8.5x11 Pages) and Updated (Aug 18th, 2008) and Hot of the Presses!!
The devastation of New Orleans, combined with the current rash of wild fires in the West and severe weather in the East, brings home the fact that climate change and ecological collapse are bad for business (and people's lives). Ready or not, life as we know it is going to change radically over the next decade. I doubt that we will see technology fail completely, but I am certain that we will see increasing environmental and political instabilities that will create disruptions in the flow of electricity, goods, and central services to huge numbers of people, and that America will not be spared from societal disruptions on a global scale.
When Technology Fails provides something for everyone, from folks who just want to help their families when disaster strikes, to the go-it-alone survivalist, to the eco-minded person who wishes to tread more lightly on the earth, whatever the future may hold. Hurricane Katrina, the Tsunami in Asia, and 9/11 really bring it home. How many of us are prepared for disruptions of this magnitude? How will you cope if the water stops flowing out of your tap, or if gasoline and electricity are unavailable? If the doctors and hospitals are overloaded, can you deal with common medical emergencies? How can we do our part to minimize our impact on this planet, and to live more sustainably?