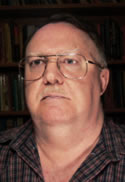 SKRYING with Dr. Willie Maartens
"Because of my lifelong, intense interest in spirituality, science, mathematics, metaphysics, fideism, ontology, and the concepts of faith and knowledge, I have been studying the relationship and interaction between these fields, and the occult for over forty years. In these monthly talks, I will try to concentrate on the more interesting aspects of these interactions, as well as how you can enjoy these spiritual visions for yourself. I cordially invite you to send in your questions and to make suggestions about what I should be talking about to you." -Dr. Willie Maartens
An Attempt/Experiment In Group/Distant Healing/Energy
James will take a name from email each week, and work with listeners to send energy to the person for their self-healing. Please think of this person this week, and visualize sending healing, love, energy.
This Week's Focus: Irene (90 years old and near death)
Download this weeks segment alone to share with others! (D/L MP3)
Music for Healing Segment: Liquid Mind - Ambience Minimus - Zero Degrees Zero (www.liquidmindmusic.com)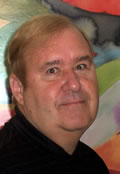 Jim Shultz -Psychic Commentaries
Personal friend of James for years, Jim Shultz, will be here each month for free readings for F2F Listeners and commentaries and teaching about psychics and psychic energy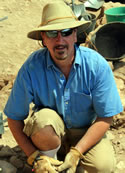 Jeffery Butz -Author, Biblical Researcher
BOOK: "James, the Brother of Jesus"
According to the New Testament, as well as the Church Fathers and early ecclesiastical historians, James was the younger brother of Jesus. But that's not all. James was the eldest of four brothers and at least two sisters of Jesus! This comes as startling news to many Christians and non-Christians alike. The Roman Catholic church denies, as a matter of doctrine, that Jesus had siblings. However, the Eastern Orthodox churches, as well as all Protestant churches, have always accepted that Jesus had siblings, although this is certainly not something that is well known in either tradition. As we shall see, James is truly a man of mystery and the reasons for his obscuration in history are disturbing.
Most commonly known as "James the Just" because of his reputation for righteousness, James has been a subject of intense controversy over the last 2,000 years, a trend that continues to this day. Beyond any shadow of a doubt is the huge role that James played in the leadership of the early church. Another surprising fact is that it was actually James who was the leader of the apostles after the Crucifixion and not Peter as is commonly supposed. According to the testimony of the New Testament, and as attested by many of the Catholic Church Fathers, James was elected by the apostles as the first bishop of the Christian Church, and for all intents and purposes was Jesus' successor. In essence, this makes James the first pope!
Jame the Host ;-) has long held the Book of James to be the best Book next to the Gospels for conveying the true principles taught by Jesus.