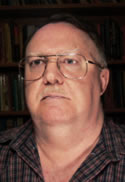 SKRYING with Dr. Willie Maartens
"Because of my lifelong, intense interest in spirituality, science, mathematics, metaphysics, fideism, ontology, and the concepts of faith and knowledge, I have been studying the relationship and interaction between these fields, and the occult for over forty years. In these monthly talks, I will try to concentrate on the more interesting aspects of these interactions, as well as how you can enjoy these spiritual visions for yourself. I cordially invite you to send in your questions and to make suggestions about what I should be talking about to you." -Dr. Willie Maartens
An Attempt/Experiment In Group/Distant Healing/Energy
James will take a name from email each week, and work with listeners to send energy to the person for their self-healing. Please think of this person this week, and visualize sending healing, love, energy.
This Week's Focus: Torre Family & TBA
Healing request: my mom (86) has been having repeated bouts of pneumonia, since Oct 07 (this is her sixth time in the hospital). In addition to my mom, this has put a tremendous strain on my dad (89), my siblings, and myself.
We all have our own families, and this is simply ripping us apart.
Please put the, "Torre family", in your healing hopper. As I believe you have mentioned on a couple occasions, we simply ask for the, "greatest good", at this time.
Thanks.
Peace and love,
Charlie T
Download this weeks segment alone to share with others! (D/L MP3)
Music for Healing Segment: Liquid Mind - Ambience Minimus - Zero Degrees Zero (www.liquidmindmusic.com)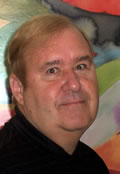 Jim Shultz -Psychic Commentaries
Personal friend of James for years, Jim Shultz, will be here each month for free readings for F2F Listeners and commentaries and teaching about psychics and psychic energy
To call to schedule a personal, private reading:
1-800-275-5336 Extension: 01749845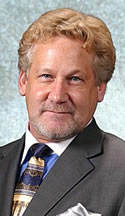 Dannion Brinkley is the author of the international bestsellers, Saved by the Light ,At Peace in the Light and The Secrets of the Light. Made into a television motion picture, Saved by the Light has been seen in over 30 countries.
He is loved and respected worldwide for his inspirational lectures on the Near-Death Experience, Palliative and Hospice Care, Complementary and Alternative Healing Practices, and Self-Awareness. Since 1977, Dannion has worked diligently, looking for the best way to integrate conventional and complimentary medicine. Having survived numerous brushes with death, Dannion is an expert in the dying process, He was struck twice by lightning and has since survived heart failure, open-heart surgery, ruptured subdural hematomas, brain surgery, and a massive grand mal seizure.
That first lightning strike radically changed his life. Dannion became a hospice and nursing home volunteer. In the past 28 years of volunteer service, he has been at the bedside of over 350 people at the point of death, and more than 1200 during their final days, accruing more than 20,000 hours of service.
As a member of the National Institutes of Health's ad hoc committee, he assisted in research and preparation of The Chantilly Report and the foundation of the Office of Alternative Medicine in 1992.
Dannion is co-founder of The Twilight Brigade / Compassion in Action (CIA), an international organization that recruits, trains, and places volunteers, with the goal of providing companionship during the last months of life. With more than 76 million Baby Boomers now confronting the mortality of their relatives and friends many of whom are Veterans, this program is providing a much-needed link to assure quality in end-of-life care.