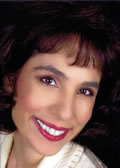 Dr. Rita's Soul Healer Moment
One a month, Dr. Rita Louise will examine a Human emotion, and it's positive and/or negatives affects on the human body, mind and soul, and will offer tips to alter the energy patterns and thus it's course, which often ends in chronic illness.
The Month: The Benefits of Journaling
www.soulhealer.com
Just Energy Radio
Applied Energetics Institute
An Attempt/Experiment In Group/Distant Healing/Energy
James will take a name from email each week, and work with listeners to send energy to the person for their self-healing. Please think of this person this week, and visualize sending healing, love, energy.
This Week's Focus: You Put in the Person
Download this weeks segment alone to share with others! (D/L MP3)
Music for Healing Segment: Liquid Mind - Ambience Minimus - Zero Degrees Zero (www.liquidmindmusic.com)


Authors from FATE Magazine!
Each month someone from FATE magazine will join us to talk about their features and stories.
This Month: Writer, Frank Joseph
BOOK: The Lost Pyramids of Rock Lake
$15.95 (+$2 P&H) 877-494-0044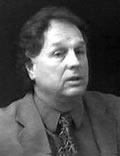 James McCanney Science
James McCanney stops by each month to share his observations on the current science happenings about us, that you just might not hear elsewhere.
This Month: Chemicals, drugs and viruses in the water tables
and the 98,000SSquare Mile Bush Family "compound" in the mountains of Paraguay!
John Klar -Author, Farmer, Lawyer
Christian Words, Unchristian Actions: George W. Bush and the Desecration of Christianity in Modern America holds George W. Bush accountable to the Christian standards that he promised to bring to our nation's highest office. One need not be a Christian to see this logic, and to desire that Christ's teachings of peace, love and compassion guide this nation and its leaders. Christians especially must be concerned that this be so, for George W. Bush and the religious right greatly influence the modern perception of Christianity, and thus bear responsibility to see that Christ's message is not tainted by the actions of His followers.
Until recently, America was not a nation that tortures prisoners. For Christians, it would be better to be tortured than to commit torture. Our soldiers were ordered to extract information employing methods identical to those practiced by Stalinist Russia. When this practice was made public, those soldiers and not their masters were blamed and punished. This perversion of our nation's integrity stained the reputation of our military, and it stained the world's view of Christianity.
These and many other unchristian, unwise policies are the fruits which have been delivered by the Bush White House. The neo-conservative agenda of the George W. Bush administration has exhibited the moral tenets of Machiavelli, not Jesus Christ. Jesus warned us all specifically "Wherefore by their fruits you shall know them." We now have a clear record of George W. Bush's fruits, and they are uniformly foul. Despite all those flowery promises of accountability and feigned Christian piety, President Bush has delivered the opposite: Christian words, unchristian actions...