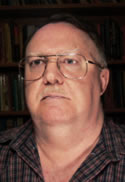 SKRYING with Dr. Willie Maartens
"Because of my lifelong, intense interest in spirituality, science, mathematics, metaphysics, fideism, ontology, and the concepts of faith and knowledge, I have been studying the relationship and interaction between these fields, and the occult for over forty years. In these monthly talks, I will try to concentrate on the more interesting aspects of these interactions, as well as how you can enjoy these spiritual visions for yourself. I cordially invite you to send in your questions and to make suggestions about what I should be talking about to you." -Dr. Willie Maartens
An Attempt/Experiment In Group/Distant Healing/Energy
James will take a name from email each week, and work with listeners to send energy to the person for their self-healing. Please think of this person this week, and visualize sending healing, love, energy.
This Week's Focus: Guilio (neck)
Download this weeks segment alone to share with others! (D/L MP3)
Music for Healing Segment: Liquid Mind - Ambience Minimus - Zero Degrees Zero (www.liquidmindmusic.com)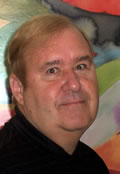 Jim Shultz -Psychic Commentaries
Personal friend of James for years, Jim Shultz, will be here each month for free readings for F2F Listeners and commentaries and teaching about psychics and psychic energy
To call to schedule a personal, private reading:
1-800-275-5336 Extension: 01749845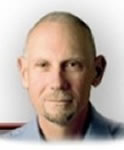 Genpo Roshi -Zen Master
Genpo Roshi is a man who has accomplished over 35 years of Zen meditation practice, a man who's a certified Zen Master. He's also been a champion athlete, and is a devoted husband and father, a successful businessperson, and the respected author of five books. He is the creator of the Big Mind•BIg Heart practice, and is the Founder and Abbot of Kanzeon Zen Center and Kanzeon Sangha International. His whole adult life has been dedicated to raising consciousness.
What Is Big Mind?
Big Mind is the name given, by Genpo Merzel, Roshi, to a special new way to discover, experience and appreciate your life. It's also a good way of working out the kinks, the stuck places, and the unhealthy patterns that keep us down. Life is complex, and the inner self is an exquisite network of the psychological and the spiritual. Understanding it well leads to a better life.
Big Mind is a method of self investigation that is straightforward and effective, and it will open your heart and mind to the fullness and richness of life. It's a new combination of tools, a blend of western psychology, and the non-dual wisdom traditions passed on to us, and it's been developed for the express purpose of helping us to better understand the mind and the nature of human life.