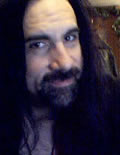 James' Opening Comments, Announcements & News
James volunteered a couple of hours to get signatures for Ron Paul to be on the Republican Ballot in Illinois and has some observations to share.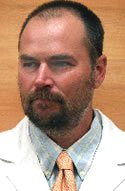 Andrew Ashley -CHt, EFT-Adv
(Click for a chart of "Tapping Points")
Andy is a Certified Hypnotherapist, an Emotional Ecologist, and an Advanced Practitioner of EFT. Emotional Freedom Technique is a form of Acupressure which has been shown to be very effective in clearing out emotional "static".
Tap along with Andy and feel results in minutes. EFT is a combination of psychology and acupressure that is gaining popularity and acceptance around the world as a breakthrough method for improved well being. EFT is "Emotional Hygiene".
This Month: Tapping Out Fear, and Tapping in Love
An Attempt/Experiment In Group/Distant Healing/Energy
James will take a name from email each week, and work with listeners to send energy to the person for their self-healing. Please think of this person this week, and visualize sending healing, love, energy.
This Week's Focus: Leo (Crushed Cheast, Hit by SUV) & Tommy (heart troubles)
For the healing segment please:
Leo O'Neill, 78 years old, got run over by an SUV, crushing his chest with many broken ribs and pelvis. Currently on life-support but in stable condition. Recovering but can use some help. Father of Brenda Spearman.
Thanks, James.
Download this weeks segment alone to share with others! (D/L MP3)
Music for Healing Segment: Liquid Mind - Ambience Minimus - Zero Degrees Zero (www.liquidmindmusic.com)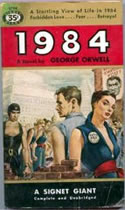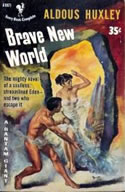 1984 vs Brave New World
Where are We and Where are We Going?
"1984" (1948) - Buy Paper - Audio
"Brave New World" (1932) - Buy Paper - Audio
James will talk about the insights (or perhaps declarations?) of these two visions of the future (dating back 60+ years) which belies the "Liberal" and "Conservative" world views taken forward, without check, to their ultimate conclusions.
James will bring up sever points in each book to show that these are two side of the same coin, total control over the masses differing only in the means to each end.
How far has which ideal traveled along the road to fruition? Which vision is winning? Both ideals, once allowed to mature to the point they are in control in the book are unstoppable. But, what is the one sure way to prevent these fantasies entering reality, spoken loudly by it absence in both books?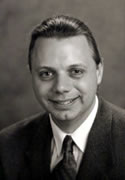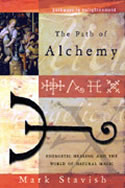 Mark Stavish -Author, Hermetic Scholar
BOOK: "The Path of Alchemy"
Mark Stavish, the Director of Studies for the Institute for Hermetic Studies, is a life-long student of esotericism with over 25 years experience in comparative religion, philosophy, psychology, and mysticism with emphasis on Traditional Western Esotericism. His articles have appeared in academic, specialty, and mass market publications specializing in spiritual studies, making Mark one of the leading authorities in Hermeticism today.
In addition to being a member and officer of several prominent Rosicrucian and Martinist societies, Mark served as the Director of Research for the Occult Research and Applications Project, of the Philosophers of Nature (PON). The Philosophers of Nature was founded by Jean Dubuis in France in 1979 and for twenty years was the leading resource for practical information on mineral and plant alchemy, as well as qabala. ORA, a statistically based research wing of the American branch of PON performed detailed exploration into the validity and practicality of various traditional esoteric methods. Original research from the ORA Project was published in the organization's journal, The Stone.
A graduate of King's College, in Theology (B.A.), and Communications (B.A.), and Rhode Island College (Providence), with a Master's degree in Counseling emphasizing psycho-spiritual modalities and Psychosynthesis, Mark brings a unique blend of tradition with modern research to the application of esoteric philosophy