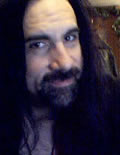 James' Opening Comments, Announcements & News
Brian Vike is a Grandpa... Again! Congrats to Mr. and Mrs Vike, their Daughter Tami (who was on our Healing/Energy List on Oct 21st, 2007) and Welcome to life and love to lil baby Connor! (Click on Brian for bigger picture =>)
Also, James will be interviewed on Just Energy Radio THIS Friday, Nov 9th 7-9pm Central on InnerStreams Radio
Project ScissorGait Foundation Fundraising Event:
www.psgf.org
Sunday, November 18th Registration at 12:00pm Bowling will start at 1:00pm @ Taylor Lanes. $20.00 per person includes 3 games, shoes, & pizza We will have Door prizes, 50/50, and other prizes, If you can't make the event, but would still like to make a donation you can do so by contacting the founder:
Martin Sheedy 1-313-525-3046 eMail: projectscissor@aol.com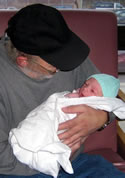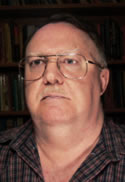 SKRYING with Dr. Willie Maartens
"Because of my lifelong, intense interest in spirituality, science, mathematics, metaphysics, fideism, ontology, and the concepts of faith and knowledge, I have been studying the relationship and interaction between these fields, and the occult for over forty years. In these monthly talks, I will try to concentrate on the more interesting aspects of these interactions, as well as how you can enjoy these spiritual visions for yourself. I cordially invite you to send in your questions and to make suggestions about what I should be talking about to you." -Dr. Willie Maartens
This Month: The Genesis of Matter and Consciousness
An Attempt/Experiment In Group/Distant Healing/Energy
James will take a name from email each week, and work with listeners to send energy to the person for their self-healing. Please think of this person this week, and visualize sending healing, love, energy.
This Week's Focus: Bea (Kidney Failure) & Irene (Kidney & Heart Failure @ 90 yrs)
HI James!,
I have a friend in north carolina who is going thru kidney failure. her name is Bea. I hope we can do something for her.
Regards, Ken
Download this weeks segment alone to share with others! (D/L MP3)
Music for Healing Segment: Liquid Mind - Ambience Minimus - Zero Degrees Zero (www.liquidmindmusic.com)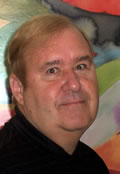 Jim Shultz -Psychic Commentary and Readings
Personal friend of James for years, Jim Shultz, will be here each month for free readings for F2F Listeners and commentaries and teaching about psychics and psychic energy
To call to schedule a personal, private reading:
1-800-275-5336 Extension: 01749845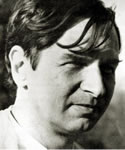 Don Elkins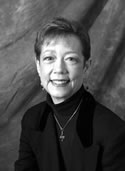 Carla Rueckert


James McCarty
Carla Rueckert & Jim McCarty -of L/L Research
BOOK(S): The RA Material & The Law of One
Don Elkins (b1930-d1984) began the work of L/L Research solo in 1955 using age regression hypnosis to research reincarnation. He talked with and visited UFO contactees all over the United States and investigated the many areas of paranormal study into which UFOs led him through the years, corresponding with and visiting a wide variety of scholars and researchers as well as experiencers, abductees and many others defying categorization throughout his very active career as a researcher. In 1962, Don began an experiment in channeling using material he had found from a contactee group in Detroit, MI, that was publishing a channeling series entitled Man, Consciousness and Understanding, on starting a "UFO contactee group" without needing actual contact from a physical UFO. This experiment continues in an unbroken line today as our weekly meditation and study group, where we work with meditation and collecting non-trance telepathic channeling from allegedly extraterrestrial sources. Don published some of his UFO research in the book Secrets Of The UFO. The Law Of One books contain our group's collected sessions with those of Ra, and represent the best of the L/L Research channeling in terms of level of contact, and the bulk of what Don considered his own life's work.
Carla L. Rueckert (McCarty) was a meditator with the group Don started in early 1962, and became partners with Don in L/L Research in 1968. In 1970, she turned full-time to assisting Don with his research. She read and abstracted books and periodicals, and did correspondence and writing for Don. In 1974, she began channeling. She continues these activities. She continues her channeling efforts with non-trance Sunday meditation meetings. On behalf of L/L Research's Metaphysical Library, she has been collecting books, tapes and other material in the areas of metaphysical and UFO research since 1970, and invites those who are disposing of metaphysically oriented materials to remember that L/L Research is glad to receive such donations.
James McCarty decided that he preferred the methods and directions he had found in studying with L/L Research in 1978 and 1979. In 1980, he joined his research with Don's and Carla's and the legal entity that we are now comes from this joining of Jim's non-profit charity, The Rock Creek Research and Development Laboratories, with L/L Research in 1982. We use Rock Creek as our legal name, and do business as L/L Research. Jim and Carla were married in 1987. Jim has a wide L/L correspondence and with Carla, he participates in L/L's channeling.