An Attempt/Experiment In Group/Distant Healing/Energy
James will take a name from email each week, and work with listeners to send energy to the person for their self-healing. Please think of this person this week, and visualize sending healing, love, energy.
This Week's Focus: Rhonda (Cancer Surgery)
Download this weeks segment alone to share with others! (D/L MP3)
Music for Healing Segment: Liquid Mind - Ambience Minimus - Zero Degrees Zero (www.liquidmindmusic.com)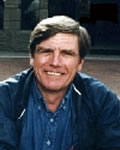 Patrick Cooke -Author, Theologian
Patrick Cooke is an author, publisher, autonomous theologian, and independent researcher residing in Berkeley, California. His main work, the Bible UFO Connection website, is one of the most comprehensive databases on UFO research and UFO-related theology, the paranormal, human destiny, end-times prophecy, doctrinal theology, and world conditions on the internet. He has been a consultant to the History Channel Production "UFOs in the Bible, is a video producer, and a regular guest on the paranormal talk show circuit.
After a long association with fundamentalist religion, Patrick embarked on a decades-long research project into the true destiny of mankind, and began publishing his research in 1997. His work now includes several books, websites, videos, regular talk show appearances, and articles. As an autonomous theologian his work is not associated with any religious organization or movement and he is recognized by the Religion Newswriters Association, as a nontraditional scholar, and is a member of the American Academy of Religion. Patrick is a contributing writer to UFO Digest, Alien Seeker News, and a regular guest on X Zone Radio Talk Show.
Recent Articles --- Websites: www.bibleufo.com & www.doctrinesofmen.com