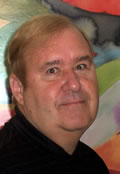 Personal friend of James for years, Jim Shultz, will be here each month for free readings for F2F Listeners.
To call to schedule a personal, private reading:
1-800-275-5336 Extension: 01749845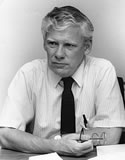 Thomas Pawlick Author: "End of Food"
Thomas Pawlick's new book is full of very scary facts on how modern industrial farming techniques have reduced the available nutrients. And that's not even getting into what's put into our livestock:
We are facing the destruction of our food supply, and if, as a result of globalization, our way of doing things is to become the pattern for the rest of the world, we are quite literally facing The End of Food. This is no half-baked, alarmist claim, but the inescapable conclusion of hard evidence: statistical descriptions published by the governments of both the U.S. and Canada, as well as hundreds of independent scientific studies never made available to the public in North America. "Food tables" compiled for more than 50 years by governments, describing the vitamin, mineral and nutritional content of the food we eat, have recorded a shockingly steady decline in the most crucial vitamins, minerals and nutrients, and an equally shocking increase in the most noxious, often outright toxic contaminants of our foods. Plotted mathematically on a graph, these trends form an X, and the point where the two trend lines intersect, the crux of that X, is a point of no return, the point where food has minimal nutritional value and serves chiefly as a poison -the point of The End of Food. We are fast approaching that intersection.
There is no other book available anywhere, and certainly not in North America, that
warns people of this danger, or explains both its causes and the practical, hands-on solutions that can deal with it. This book is a kind of smoke alarm for the public, with directions attached on how to fight the fire, or to escape it before it gets out of control.
The book will benefit them by alerting them to the fact that they are being physically destroyed by the food they eat, and that their children will die if they keep on eating it. The book's purpose is to show them an alternative, that will permit them to continue-quite literally-to live.